SCCC Notice: For Monday 1/26 ,all classes and activities that start at or after 3pm for all campuses are cancelled.
SCCC Notice: For Tuesday 1/27 and Wednesday 1/28 all day and evening classes and activities for all campuses are cancelled.
Conference Program
Session 1

9:00-9:45

Sagtikos Lobby

Digital Poster Sessions; Coffee and Light Breakfast

Politics and the Digital Archive: Funding, Power, and Access

Martha Kinney, Suffolk County Community College
This investigation examines how access to historical archives changes with growing digitalization of material in the archives. Although this would seem to open up access to more scholars, it also may make some archives—because of inability to archive material—less accessible to research, and therefore may mean greater marginalization for smaller archives without funding for digitialization of their holdings.


Remote Control Classrooms: Using Apps to Annotate and Create Content in an Academic Environment

Claudia McGivney, Dowling College
This session will focus on using different tablet applications to promote access, critical thinking and open discussion within the physical classroom space and in online environments. The presentation will explore which applications are best suited to use in creating and presenting digital content in the classroom. These apps can be used to make physical classroom space digitally interactive and engaging, as well as, to create materials that can be shared in an online classroom environment. Apps that can be used to edit, share and manipulate digital information will also be demonstrated.


Henry Alsberg's Ten Thousand Stories: A Digital Exploration of His work with the Federal Writers' Project

Susan DeMasi, Suffolk County Community College

Henry Alsberg, a writer with a passion for social justice issues, directed the Federal Writers' Project (FWP), a 1930s New Deal program. Under his zealous guidance, thousands of unemployed writers were hired (including Saul Bellow, Zora Neale Hurston, and Richard Wright). In just a few years, the FWP published thousands of titles. Alsberg also led the FWP through another unprecedented enterprise: collecting over ten thousand first-person life-histories from elderly former slaves and immigrants living through the era. This presentation highlights the work of Alsberg and the FWP, featuring online digitized research collections available to scholars.


The Scholar's New Toolbox: Freeware, Cloudware, and Open Source Apps

Joseph Gatti, Suffolk County Community College

What new technological "tools" are assisting scholars? Which applications are freely available (or worth the cost)?


This Rough Magic: Developing an Open Access Journal



Dr. Michael Boecherer, Suffolk County Community College





"Humanities Scholarship and the Digital Archive"





Brandi So and Kimberly Cox, Stony Brook University

This presentation will focus on sharing networked theoretical models for academic research and critical thinking. Discussion will focus on how virtual "spaces," online communities, digital publishing genres, and technology applications complement scholarship in the humanities.



10:00-10:15

Van Nostrand Theatre, Main Stage

Greetings and Introduction

Concurrent Sessions
(Session 2a)


10:30-12:00

Van Nostrand Theatre, Main Stage


Assessing the Digital(izing) Writing Center

Dr. Harry Denny, St. John's Univeristy
While writing centers and learning commons are now common features to most campuses, their digital offerings lag behind, often enough, much of the academy.  At the same time, the pressures and role of assessment continue to mount in writing centers, just as they do in the rest of higher education.  This presentation speaks into how St. John's University Writing Center has integrated the digital and assessment into its culture and how that work has begun to yield results that speak on a variety of levels about its reach, efficacy and impact.  Yet, as important as bean-counting and quantitative analysis is for many audiences, such assessment begs for additional qualitative research.

Crossroads: The Intersection of Digital and Qualitative Research Methods

Dr. William Burns, Suffolk County Community College

As the academy moves to more hybridized research strategies, the intersection of digital and qualitative research methods is transforming how researchers and participants understand and experience the knowledge-making process. In particular, these reciprocal relationships are highlighted when theory, practice, and cooperation are connected and mutually informed, as exemplified in such research methods as grounded theory, streetwork, and digitized collaboration.



e-Portfolios: Conscious Curating for a Digital Age



Elizabeth Albert, St. John's University

Creatively assembling personal and professional content in a digital world requires new tools and strategies. The increasingly popular e-Portfolio offers a flexible housing for diverse material: from a purely organizational iteration to an expressive creation in and of itself, a kind of contemporary "Cabinet of Curiosities." This presentation explores e-Portfolio's role in the creative process of curating artifacts, and a few of its potential applications in pedagogy and research.

 

Concurrent Sessions(Session 2b)

10:30-12:00

Van Nostrand Theatre, Mezzanine




Privacy, Confidentiality and Online Communication





Kevin McCoy, Suffolk County Community College

Online communication has made it easier for scholars to find information, collaborate with their peers and publish their research quickly. However, digital communication is easily searchable and stored in databases. Information that researchers send to a small audience can be taken out of context and published broadly in an effort to discredit the author. Many governments routinely conduct surveillance on social media sites. Should you be scared?




The New Landscape of the Information Commons





MaryAnn Miller, Suffolk County Community College

Library resources are increasingly being pushed to the digital desktop to help improve boarder access. New facilities are moving away from the concept of the library as a place to collect and preserve print collections and are incorporating a broad range of digital and media technologies. Do these changes redefine "library services?" How do new library environments, now transformed into learning resource centers and information commons, change the landscape of research and scholarship?





Lost in Cyber-space





Bruce Seger, Suffolk County Community College

Academic scholarship and academic institutions are being transformed by information technology and the digital age and must address ever-evolving issues regarding Cyber-Ethics, Cyber-Law and Cyber-Morality. A policy vacuum currently exists regarding these issues and should be approached with a collaborative local, national and global dialogue. International technological availability presents a dichotomy in which barriers are lifted for communication and collaboration; concurrently, digital abuses arise. This presentation will explore the Cyber-Ethical, legal and moral issues and implications which include the academic recognition of digital authorship and repositories; digital reference sources; open source vs. traditional publication; social media and research, accuracy of digital resources, and global intellectual property rights.

12:00-1:00

Sagtikos Lobby

Lunch

Session 3

1:15- 2:30

Van Nostrand Theatre, Main Stage




Building Open Scholarly Communications With the Commons in a Box





Dr. Matthew K. Gold, New York City College of Technology and the CUNY Graduate Center


As scholarly communication moves from formal writing in printed publications such as journals and books to less formal, more in-process conversations shared in spaces such as online social networks and blogs, the intellectual life of the academy is becoming increasingly visible and public. When that public scholarly work is shared through proprietary networks such as Facebook and Twitter, however, it feeds into systems engineered to leverage information for the maximization of corporate profit and leaves users with little control over their own work. This talk will explore how one open-source alternative to such systems, The Commons In A Box, can offer university scholars, students, and staff easy ways to connect with each other and to share their scholarly or administrative work—creating, in the process, an intellectual commons that can serve to represent the institutions that support them.




Seriality, Networks and the Digital Humanities





Dr. Alex Reid, SUNY Buffalo


Digital media networks have obviously transformed the way we associate, collaborate, and share information across our culture. Though we are increasingly aware of digital dissertations, online journals, live tweeting at conferences, and related practices, the core scholarly practices in the humanities remain unchanged. This presentation will examine emerging practices and consider how these shifts will intersect with scholarly production.





Digital Scholarship at a Public Liberal Arts College: Challenges and Opportunities





Dr. Paul Schacht, SUNY Geneseo

SUNY Geneseo has partnered with the Thoreau Society and the Thoreau Institute at Walden Woods Library to promote engagement with the work of Henry David Thoreau through a digital edition of his writings designed both to facilitate scholarly investigation and to invite public conversation. So far, Digital Thoreau has focused on creating an interface for understanding "Walden" as a fluid text--the work went through seven manuscript versions between 1846 and its publication in 1854--and an interface for interpreting and responding to "Walden" collaboratively. The project has faced a number of interesting and perhaps instructive challenges, conceptual and institutional, from determining the best method for encoding and displaying the manuscript changes in "Walden" to obtaining permission for the use of texts and images under copyright. It has also created rewarding opportunities for intra- and cross-institutional collaboration and pedagogical innovation. In general, our experience suggests that projects of this scope do not exceed the reach of small public liberal arts colleges and carry significant potential to advance their mission.


Session 4

2:45- 4:00

Van Nostrand Theatre, Main Stage




The Future of Authorship: Writing in the Digital Age





Dr.

Kathleen Fitzpatrick, Modern Language Association

The primary transformations that a shift to digital publishing will require within the academy are less technological than they are social and institutional; scholars will need to approach their work differently in a networked environment, and their institutions will need to understand it differently as well. Among the changes that digital publishing will require is a reconception of authorship, its purposes, and its grounding in the scholarly environment. This talk will explore several of the ways in which authorship is changing in the digital age, with an eye toward the new kinds of work that such a reconception of our work as authors might inspire.





"Women writing Women: Blogging and the Feminist Concept of Writing"





Dr. Gertrude Postl, Suffolk County Community College

Comparing the blogosphere to Hélène Cixous' concept of writing as a selfgenerating network of textual production, the political implications of shifting the emphasis from the author to the text will be discussed from a feminist perspective. It will be argued that the concept of "the author" is part of a male tradition of writing. If women want to find their own voice, a new relationship between text and author is called for. The interactive model of the blog might facilitate this process.





Textuality and the Digital Archive as Rhizome





Dr. Hugh J. Silverman, Stony Brook University

What are the implications of reading the digital archive as a rhizomal articulation of textuality and as the mark of the postmodern?


Session 5

4:00- 4:30

Sagtikos Lobby

Coffee Break

The Blur of the Real

Carol McGorry, Suffolk County Community College

Some of the allure of memory is that its imagery is just beyond our grasp; we get

only hints and suggestions of detail, of space, of color. The pinhole camera

uniquely captures this pleasure, this sense of the eerie—precision eluding the

viewer but the subjects, the color and light pulling from what was felt. This

display of images will feature works that combine traditional forms of

photography with digital technology...the images first captured on film in 3 to 4-second, handheld exposures; the negatives then scanned to a digital file.



Session 6

4:30- 5:00

Van Nostrand Theatre, Main Stage

From Photocopies to Facebook: Research and Reporting in the 21st Century

Will Hermes, Senior Critic Rolling Stone Magazine
Arts journalist, critic, and author Will Hermes will discuss the process of researching his most recent book, Love Goes To Buildings On Fire (Farrar, Strauss & Giroux/Faber & Faber), a history of various New York City music scenes in the mid-1970s. What began in 2005 with crumbling newspapers and yellowed microfilm ended with a radically new research environment, including the fully-formed platforms of YouTube, Facebook & Twitter. Hermes will discuss the benefits and drawbacks of this new data landscape.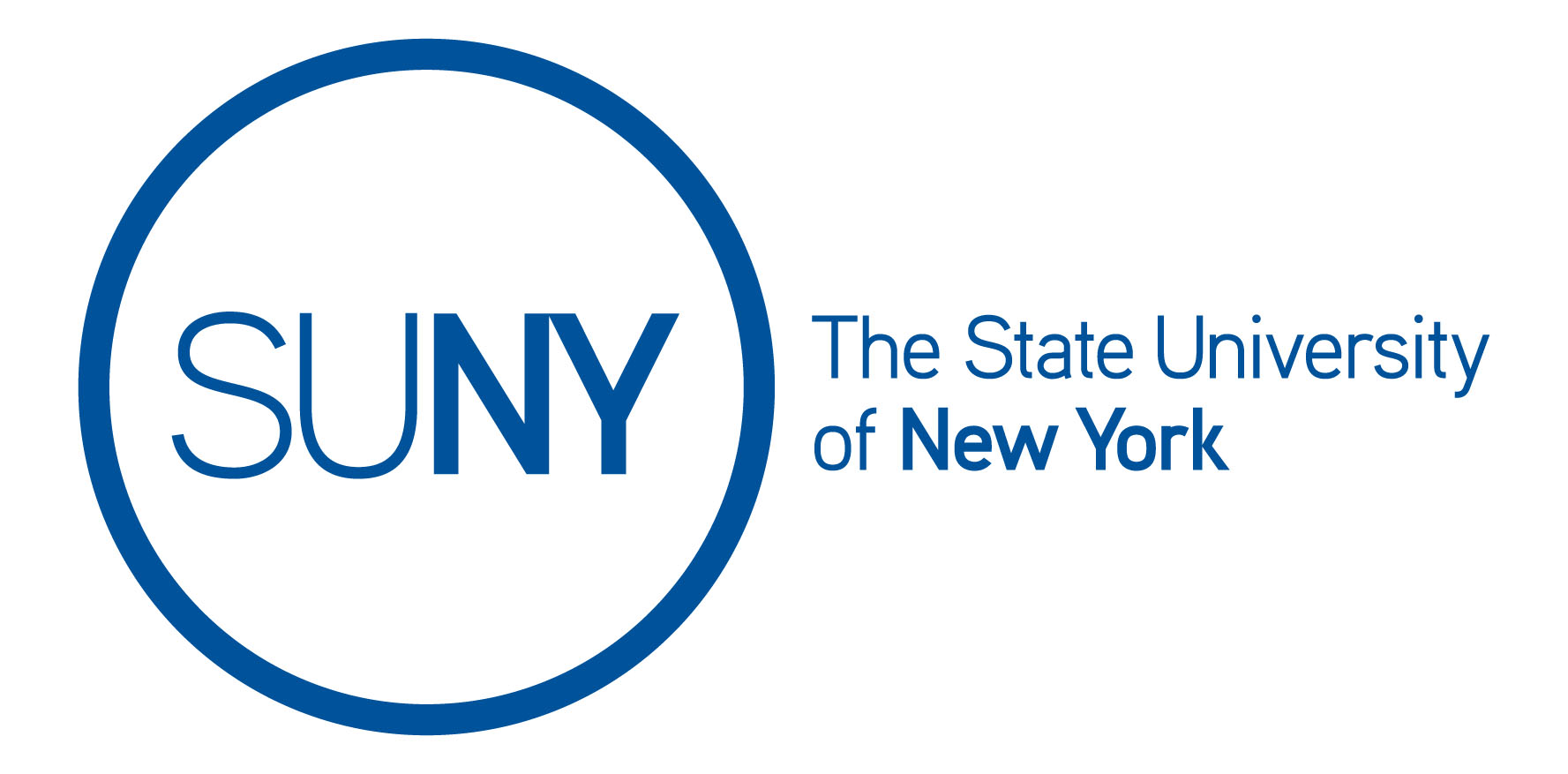 Last revised: 2/15/2013 Comments on this webpage, contact: Joseph Gatti