Catering
Catering menus are available through the Campus Dish website. The process and procedures for placing catering orders can be accessed on the website.
Campus Dish Dining Website
The Campus Dish dining website is a one stop shop for information about anything related to the dining programs at Suffolk County Community College. Here you can find locations and hours of operation, menu and nutritional information, how to contact the dining managers, catering services, and information about health and wellness and sustainability programs. The Campus Dish Dining website address is www.sccc.campusdish.com.
Health & Wellness and Sustainability Pages
You can find nutrition facts for the food items you eat, as well as tips on healthy and sustainable practices on campus.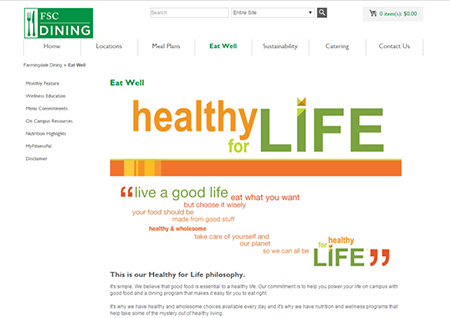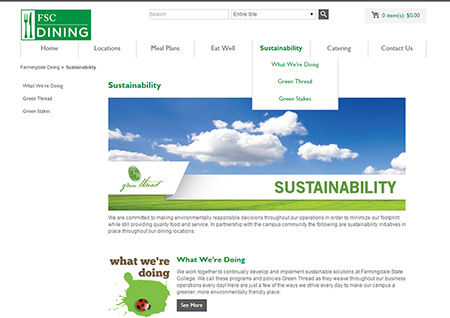 ---
All Aramark menu items are available on the My Fitness Pal app, so you can track what you eat throughout the day for a thorough analysis of your dietary intake.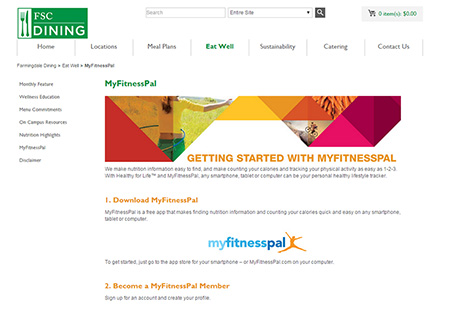 Campus Dish App

Download and use the Campus Dish mobile app for detailed information on the food you are eating, as well as to access your account, to add funds, or get information about a dining location closest to you.
---
Healthy for Life
Healthy for Life is Aramark's comprehensive Health & Wellness platform, which reflects that company's ongoing commitment to create healthier environments, build healthier communities and deliver healthier outcomes to all of its constituencies on campus.

Through Healthy for Life, Aramark's goal is to have a positive impact on the health and well-being of its customers, clients and communities. With Healthy for Life, Aramark seeks to "Enable, Educate, Encourage and Engage" with students through healthy menus, healthy promotions, literature displays, wellness walks, and educational events.