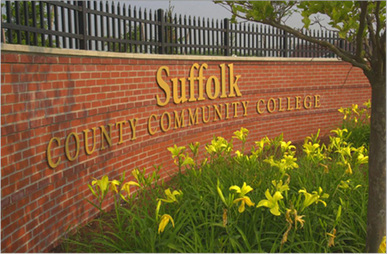 If you are interested in registering for summer 2020 Continuing Education (CE) courses,
please email rileyk@sunysuffolk.edu or dunkira@sunysuffolk.edu. ​You may e-mail coleng@sunysuffolk.edu for TASC related questions. At present and until further notice, all CE courses are being/will be conducted in an online format due to the COVID-19 pandemic.
Suffolk County Community College offers an extensive program of non-credit continuing education and professional development courses at each campus. Students may choose courses to improve academic skills, enhance business skills, change careers, satisfy continuing professional education requirements for licensed professions, or increase knowledge in a particular area.
If you are an organization, we can customize programs for you and deliver them at your location.
We invite you to explore all the exciting possibilities within Continuing Education!
Registration for Continuing Education Fall 2020 is open!
Mission
The Office for Continuing Education provides lifelong learning opportunities for the community at-large at accessible locations and times. Theses short-term offerings include remedial courses, programs for career changers, personal and cultural enrichment and professional development.
Search for Jobs, Internships and Career Opportunities using