Blackboard Learn Tutorials
Below are links to instructions for setting up a Blackboard Learn course. Specific handouts are grouped by categories and a few key video tutorials are also listed on this page. The majority of our videos can be found by clicking on the YouTube link!
If you can't find your answer in the tutorials below and have a specific Blackboard Learn questions, please email BLACKBOARD LEARN SUPPORT.
Note: There will be times when Blackboard Learn is upgraded to include new features as well as to correct 'glitches' in their system. This will necessitate updating some of the content material contained on our website. We will do our best to reflect these changes as time permits.
If you need in-person assistance or would like to learn more about Blackboard Learn, please check out our WORKSHOP SCHEDULE. You will find a variety workshops that cover the popular Blackboard topics as well as Q&A sessions where you can get assistance on any topic.
Like to learn through videos? Check out our YouTube page!
Access Suffolk Online
Blackboard Learn DEV Site
Faculty only site for developing Blackboard Learn courses, practicing using Blackboard Learn, Academy members and committee sites.
Blackboard Learn Login (DEV)

Blackboard Learn Help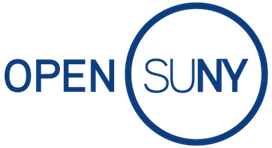 Click the logo to access OpenSUNY's help page or call
1-844-673-6786
*Press option 1 to reach the Help Desk
Light Box
div id=lightbox-display - no content updated