Academic Partnerships
Cisco Systems Regional Network Academy

As a Cisco Network Academy, Suffolk County Community College provides the Cisco Certified Network Associate (CCNA) training outlined in the Cisco website at cisco.netacad.net/public/academy.
The course sequence (XH60, XH61, XH62 and XH63) covers Cisco CCNA Routing and Switching in a lecture format and hands-on lab format while promoting development of network administrator skills that underpin successful careers. Hands-on projects/labs are performed in a high-end networking lab.
Students resolve technical networking issues and successfully address network design/ implementation. This training prepares the student to take the CCNA certification exam.
Cisco Curriculum Topics Semesters 1-4
XH60 - Semester One
XH61 - Semester Two

Advanced router configurations
LAN switching theory and VLANs
Advanced LAN and LAN switched design
OSI model and industry standards
Network topologies
IP addressing, including subnet masks
Networking components
Basic network design

Beginning router configurations
Routed and routing protocols

XH62 - Semester Three
XH63 - Semester Four

Novell IPX
Threaded case studies

WAN theory and Design
WAN technology, PPP, Frame Relay, ISDN
Network troubleshooting
National SCANS Skills
Threaded case studies
United States Department of Energy Office of Science Education Opportunities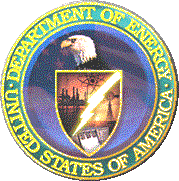 Community College Institute (CCI) The Summer Institute for Community Colleges is designed to provide educational training and research experience during ten weeks in the summer at a Department of Energy (DOE) national laboratory for highly motivated community college students.
Collegiate Science & Technology Entry Program (CSTEP) Mini-Course The Mini-Course offers New York State CSTEP students an opportunity to participate in a four day introductory mini-course in Bioinformatics to be held at Brookhaven National Laboratory (BNL) during the school winter break. CSTEP also partners with BNL for an educational training and research experience during the summer, similar to the CCI program described above.
Collegiate Science and Technology Entry Program (CSTEP)
Suffolk County Community College's Collegiate Science and Technology Entry Program (CSTEP) project provides academic support services to underrepresented and economically disadvantaged students pursuing careers in mathematics, science, technology and health-related fields.
The program is open to any student with at least a 2.8 GPA (or a high school average of at least 80) who is majoring in a field related to mathematics, science, health, computer science or engineering. Those pursuing careers in licensed professions such as mathematics or science teaching, law, social work and psychology are also eligible.
Students must also meet the New York State Education Department criteria:
Underrepresented or economically disadvantaged, and matriculated and taking at least 12 credits each semester.
Major program components include:
Tutoring for all courses
Advising
Career-related field trips and seminars
Job shadowing and interning experiences at Brookhaven National Laboratory and with STEP
Transition programs for graduates continuing their education at four-year institutions
In addition, Suffolk partners with Brookhaven National Laboratory, SUNY College at Old Westbury and at Stony Brook University to provide research and networking opportunities to CSTEP students. Brookhaven National Laboratory provides tours, talks/seminars, job shadowing and summer internships for select CSTEP students. SUNY College at Old Westbury provides a network and conferences for students pursuing careers with a focus on math/science education and social sciences. Stony Brook University provides a network for students pursuing careers with a focus on medicine, science, engineering and social science.
BioPREP
BioPREP (Biology Participation in Research and Education Program) is a highly prestigious and very competitive program developed by the National Institutue of Health to encourage underrepresented students at two-year institutions who want to transfer to four-year schools and prepare for careers in the biological sciences. At SCCC, the BioPREP program involves a full scholarship for those qualifying students who wish to participate in Stony Brook BioPREP's summer program, a 6-week summer residential program where they work and study molecular and cellular biology. For further information, contact the Academic Chair of the Biology Department at the Ammerman Campus.
National Science Foundation STEM Scholarship Program
The NSF STEM scholarship program at Suffolk County Community College provides a unique, educational enrichment environment for students pursuing careers in science (biology, chemistry, physics, earth and space, geology, information technology) technology, engineering and mathematics fields. Those students accepted into the program will be provided with academic support services to enhance their college experience and increase their likelihood of success. SCCC proposes to fund at least 30 NSF-STEM scholars annually at an average of $4,250 each.