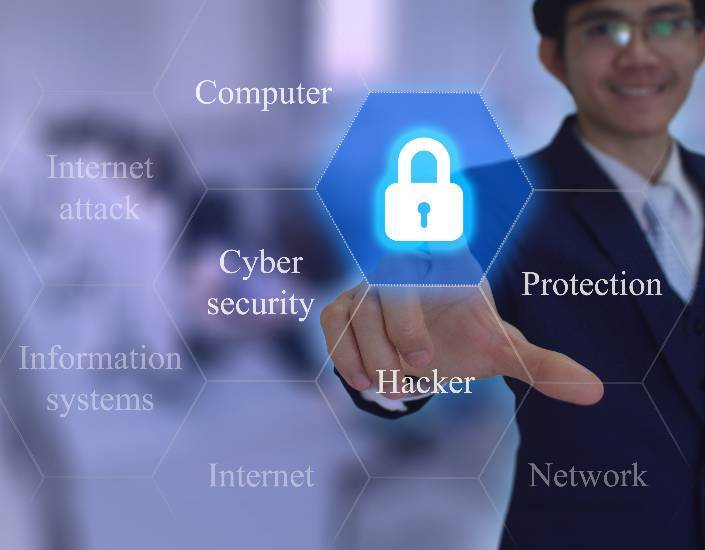 While the expansion of the internet has made everyday tasks like shopping and banking easier and more convenient, there is no denying that this growth has been accompanied by an increase in identity theft, data breaches and a wide range of cyber-related crimes. In fact, these types of computer crimes have been designated as a high priority by the Federal Bureau of Investigation and have increased the need for people trained to safeguard personal information, chase electronic trails and catch cyber criminals. The cybersecurity field is generating jobs at a very fast pace, and being skilled in computer forensics and network administration opens up career doors. Many cybersecurity experts work in the corporate world, focusing on the protection of social security and credit card information, financial transactions, and sensitive data. Students who complete the degree and certifications can expect to find employment in a broad range of industries, including financial, health care, IT, education – and essentially any organization that relies on the internet. These employees may be focused on upgrading computer networks and regulating data access, or responding to breaches and viruses. Cybersecurity careers are financially rewarding and, in New York, cybersecurity professions are expected to grow 17 percent through 2024.
Program and Course Information
Ammerman
HEGIS Code -

5199

, CIP Code -

11.1003
Program Learning Outcomes
Curriculum Code:

CYBS-AAS
The Cybersecurity and Information Assurance Associate in Applied Science (A.A.S.) degree program will prepare students for an entry-level career in the cybersecurity industry. It will also provide opportunities for those employed in the information technology field to enhance their knowledge and credentials and advance in their careers. The program emphasizes network and computer systems security and information assurance concepts augmented by current cybersecurity industry standards and techniques. Major topics covered in the proposed program include threats and vulnerabilities, prevention at the technical (hardware and software) and human levels, detection, responses and management aspects of information security. Entry-level position responsibilities in cybersecurity include, but are not limited to: maintaining computer network infrastructure and security; designing, administering and/or securing enterprise information/networks; securing computer assets connected to the internet; installing, configuring and securing IP telephony systems; configuring and securing remote access networks; providing technical support and configuring and repairing endpoint devices.
Degree candidates study core information technology competencies including small-to-enterprise business networking, multi-OS server and client network administration and computer hardware and operating systems. In addition to these core competencies, students have team projects and capstone activities that develop a foundation in network security with emphasis in health care network security, information assurance, and/or enterprise network design security.
Admission Procedures and Requirements
Students must be qualified for college-level English (ENG101), college-level math (MAT111), and college-level reading. Students not at these levels must complete any remedial requirements before being accepted into the Cybersecurity program. This program is competitive and begins in the fall semester only. Applications are processed on a rolling basis. Meeting minimum requirements for admission does not guarantee acceptance into the program.
FIRST SEMESTER: 16 credits
Credits
♦
CYB101: College Seminar for Cybersecurity
1
♦
CYB111: CCNA Introduction to Networks
3
♦
CYB115: Client Operating Systems
4
♦
CYB125: Cybersecurity Fundamentals
3
MAT111: Algebra II or higher
4
Physical Education
1
SECOND SEMESTER: 16 credits
Credits
♦
CYB112: Script Programming
3
♦
CYB121: CCNA Routing and Switching Essentials
3
♦
CYB126: Intranetworking and Infrastructure
3
ENG101: Standard Freshman Composition
3
Social Sciences Elective
3
Physical Education
1
THIRD SEMESTER: 16 credits
Credits
COM101: Introduction to Human Communications
3
♦
CYB231: CCNA Scaling Networks and Energy Management
3
♦
CYB232: CCNA Connecting Networks
3
♦
CYB233: CCNA Security
4
English Elective
3
FOURTH SEMESTER: 16 credits
Credits
♦
CYB242: Information Security Capstone
3
♦
CYB244: CCNA Cybersecurity Operations
3
♦
Cybersecurity Elective
3
Laboratory Science Elective
4
Social Sciences Elective
3
| | |
| --- | --- |
| MINIMUM CREDITS REQUIRED | 64 |
| | |
| --- | --- |
| ♦ | These courses constitute the major courses in this curriculum. |
Program Learning Outcomes provide you with an overview of the skills and knowledge you will attain after graduating from the Suffolk County Community College degree or certificate programs.
Career Focus: Cybersecurity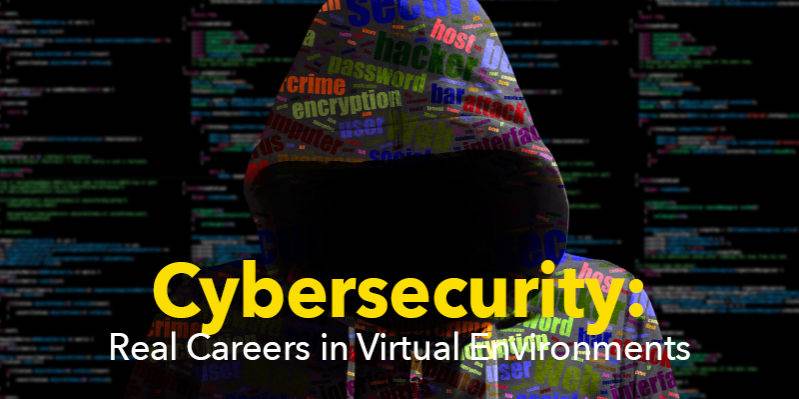 Cybersecurity: Real Careers in Virtual Environments
Read More
Contact Us
Program Coordinator
Peter Maritato
533 College Road
Selden, NY 11784
(631) 451-4277
maritap@sunysuffolk.edu
Central Admissions
Phone: (631) 451-4414
Fax: (631) 451-4415
admissions@sunysuffolk.edu
Office Hours
Monday - Friday
9:00 a.m. - 5:00 p.m.
Course Description
div id="lightbox display - no content updated