For Immediate Release
June 3, 2014
Suffolk Student Jarno Huttunen's Images Capture First Prize at Huntington Gallery Show, Others Capture Essence of Suffolk's Student Athletes.
Suffolk County Community College's Jarno Huttunen's striking, thought and emotion provoking images have won the Finnish student first prize in a photography show running through June 29 at the fotofoto gallery in Huntington.
The Under the Influence Student Invitational features selective works by more than 20 student photographers from Long Island and New York schools. From the gallery website:
Of the Gallery's twenty-one artists, eleven are photography teachers representing The International Center of Photography, Long Island University CW Post, Nassau Community College, Suffolk County Community College, the Knox School, and Wantagh High School. Each teacher selected two students to be included in the show. Students and their mentors reviewed portfolios making sure to select the very best possible imagery for this exhibition. Students were asked to prepare one framed piece for the month long show.
Huttunen, of Hampton Bays, who this month is featured in a five-minute college video ( http://goo.gl/6qSqRf ) about his photography skills, ambitions, motivation and dreams, is a photographic imaging major at Suffolk County Community College whose works while interning for the college's media services department propelled him into the spotlight. Huttunen also played forward on the college's nationally ranked and regional championship soccer team.
"Jarno's work is compelling, thought provoking and simply beautiful," said Suffolk County Community College President Dr. Shaun L. McKay, who said he has asked for one of Huttunen's student athlete photos to be displayed in his office.
"It is gratifying as an educator to see Jarno's work receive such attention," said Professor Gayle Sheridan. "He is an amazing artist who I know will be successful."
"Jarno's work is exceptional and captures the uniqueness of each athlete in a special way. As Athletic Director, I know each of these student athletes and Jarno's photos capture each athlete's persona in a perfect way," said Suffolk County Community College Athletic Director Kevin Foley.
Photos by Jarno Huttunen: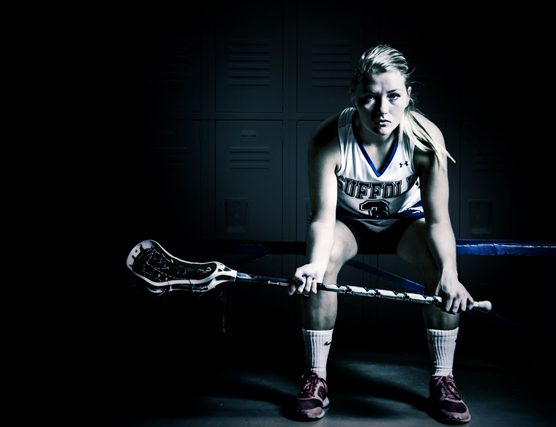 Corinne Geiger of South Setauket is a 2013 graduate of Ward Melville High School and liberal arts major at Suffolk County Community College where she plays attack and midfield on the women's lacrosse team. Corrine plans to also play basketball for the college in the fall of 2014.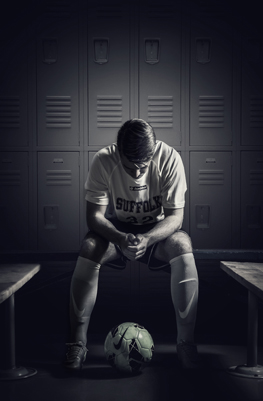 Alfred Lindberg, 22, a Swedish exchange student and liberal arts/science major played striker and forward on Suffolk County Community College's soccer team that is nationally ranked and a regional champion. Lindberg lives is Deer park with a host family and hopes to remain in the United States to continue his education.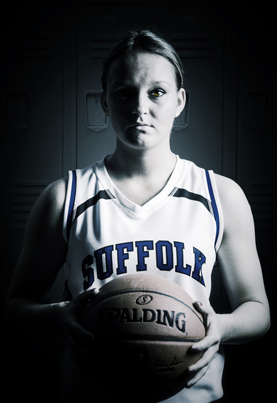 Riverhead resident and Riverhead High School graduate Marta Czaplak, 20, a shooting guard on the Suffolk County Community College women's basketball team this past season, was a liberal arts/science major who plans to transfer to Florida Southern College to pursue her goal of becoming a physical therapist.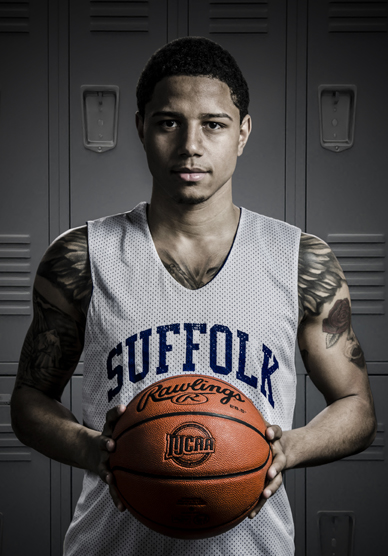 Ruben Terrero, 20, is a 2012 Brentwood High School graduate who attended Suffolk County Community College for two years, majoring in electrical engineering. A point guard on Suffolk's men's basketball team, Terrero is continuing his education at Farmingdale State College in pursuit of a career in engineering.