For Immediate Release
February 20, 2021
Suffolk's Montella Chosen For Report to Library of Congress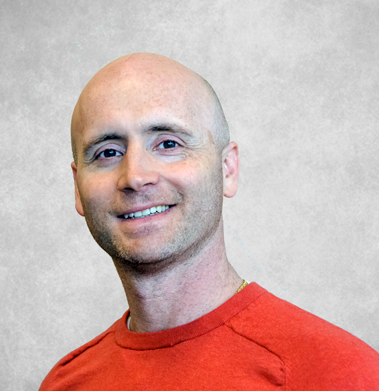 Suffolk County Community College Assistant Professor of History and Library Services Fabio Montella
Suffolk County Community College Assistant Professor of History and Library Services Fabio Montella has been selected to work with a group of thought leaders to "create a report of actionable ideas that your colleagues can use as they attempt to counter disinformation in their own communities."

Montella's working group's final report will be presented to the Director of the Kluge Center at the Library of Congress Dr. John Haskell, President of the American Library Association Julius Johnson, and Dr. Danielle Allen, winner of the 2020 Kluge Prize.
Montella, from Holtsville, was selected to be part of the group based upon his work for and contributions to The Librarian WikiWisdom forum.
"The Librarian WikiWisdom is a peer collaboration platform sponsored by the Library of Congress Kluge Center," Montella explained, "its purpose is 'to learn from America's librarians how you discern credibility and authenticity in information sources, how you communicate that to students and public library users, and what role librarians should play in helping the greater community find common ground in shared facts.'"
Montella said the forum was active for two weeks and received numerous contributions voices from all over. At the conclusion of the online conversation, a small group of thought leaders was chosen from the many contributors that participated. Montella is one of the selected voices to work with the moderator to create a report showcasing his experience.