For Immediate Release
September 30, 2020
Grad Wants to Help Others Get a Start at Suffolk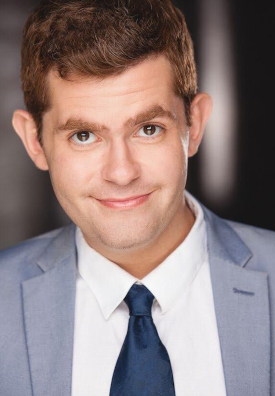 Alex Helisek
Alex Helisek, 32, of Huntington Station, got his start at Suffolk and now is helping raise scholarship money that he hopes will help a deserving student get a start too.

Helisek graduated from Suffolk County Community College in January 2011, went on to earn a degree from SUNY Potsdam, and then launched a successful production company in Los Angeles, Breezeway Productions, that he's moved online as a result of the Corona virus pandemic. Helisek then relocated to New York to be closer to family and to explore new business possibilities in New York City.
It was after returning to Long Island that an email from Suffolk's Alumni relations office about a Virtual 5K race to support student scholarships spurred Helisek into action.
Helisek purchased a treadmill and joined Suffolk's Shark Shuffle Virtual 5K fundraiser as a way to not only get fit and raise money, but also as a tribute to his late aunt, Paula Greene who succumbed to breast cancer.
"Reading through the email," Helisek said, "it struck me that raising money for students in need would be the perfect way to honor my aunt who was a retired professor and author."
"Community colleges," Helisek continued, "are affordable, but even so there are students in need."
And so, Alex Helisek is running to raise funds for students and in memory of his deceased aunt. He's raised more than $300 so far and is urging others to join him, too.
The Suffolk County Community College "Shark Shuffle" Virtual Walk/Run is October 12 – 26. All runners, walkers, scooters, skateboarders and rollers can join in for the first-ever virtual Shark Shuffle 5K that will raise funds for scholarships.
For more information and to join in, click here.