For Immediate Release
June 16, 2021
Suffolk's Lynch Garners Sustainability Award Teaching Value of Marine Ecosystem Through Science and Art During Pandemic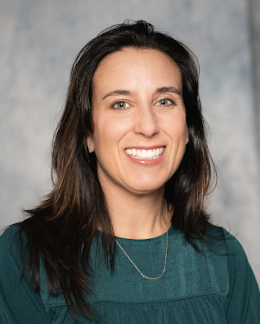 Associate Professor of Biology Pamela Lynch
Macmillan Learning has awarded Suffolk County Community College Associate Professor of Biology Pamela Lynch first place in its Bring It Home contest the company recently announced.
Contest participants highlighted the sustainable choices made during the pandemic by answering the question: "How are you making sustainable choices to make a positive impact on your environment during COVID-19?"
Despite home quarantine, lifestyle changes, teaching challenges and other restrictions during the more than yearlong COVID-19 pandemic, Lynch and her Marine Habitat Ecology and Environmental Sustainability students managed to reduce, reuse, and recycle while remotely completing her courses' curriculum.
"We learned about upsculpting," Lynch, of Smithtown, said. "As the name implies it is like "upcycling" -- using materials to create art as education. In this case, the materials are collected from a local marine habitat. Then, students research a species and its trophic linkages and the materials are upsculpted to highlight marine pollution issues in the habitat and in the larger ecosystem. This then allows the habitats' ecological value to be viewed as something of value and more likely to be protected," Lynch said.
Lynch partnered with Greenport's UpSculpt and students participated in a series of beach clean ups that rid beaches and localities of plastics and other debris and provided the source material for the students upscultped creations.
Students that could not or did not want to leave home used their recycling bin as source material, Lynch said, and those that could comfortably leave home went to a local estuary, lake, river, stream, or beach to do a cleanup and then catalogued what they collected; weighed it, charted location, and classified it based on type of plastic.
The students then used their collected materials to create an artistic talking piece.
"The course curriculum introduces students to what marine debris is and what plastics and microplastics are. Once we complete the science the students can literally be the change," Lynch said.