For Immediate Release
March 19, 2021
Zach Richards Selected as NASA Ambassador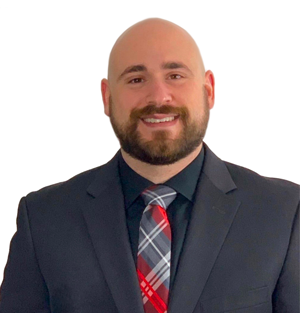 Instructor of Physics and Astronomy Zachary Richards
Suffolk County Community College Instructor of Physics and Astronomy Zachary Richards is one of 30 teachers from 10 states selected as a 2021 NASA Airborne Astronomy Ambassador (AAAs). AAA is a professional development program for science teachers designed to improve science teaching and increase student learning and STEM engagement.
"I am excited to bring new resources to Suffolk County Community College as a NASA Airborne Astronomy Ambassador," Richards said.
"It is an honor for a faculty member to be chosen to participate in this selective program and we are very proud of Professor Richards," said Suffolk's Vice President for Academic and Student Affairs Dr. Paul Beaudin. "Certainly, this acknowledges the outstanding reputation of our programs in the natural, physical, and engineering sciences. We deliver innovative instruction and support to students who will employ their knowledge and skills in both the workplace and through transfer opportunities at some of the best colleges in the state and nation," added Beaudin.
AAA teachers receive training in astrophysics and planetary science. Their training includes a week-long STEM immersion experience at a NASA astronomy research facility such as the Stratospheric Observatory for Infrared Astronomy (SOFIA). After their training, the AAAs teach a physical science curriculum module created by the SETI Institute that connects curriculum concepts to NASA- and SOFIA-enabled research.
About the Airborne Astronomy Ambassadors program: The SETI Institute's NASA Airborne Astronomy Ambassadors (AAA) program is one of 30 awards to U.S. organizations competitively selected by NASA under the Science Activation program. Selections were made by the agency's Science Mission Directorate (SMD) in Washington, DC.
About the SETI Institute
Founded in 1984, the SETI Institute is a non-profit, multi-disciplinary research and education organization whose mission is to explore, understand, and explain the origin and nature of life in the universe and the evolution of intelligence. The SETI Institute is a distinguished research partner for industry, academia and government agencies, including NASA and NSF.