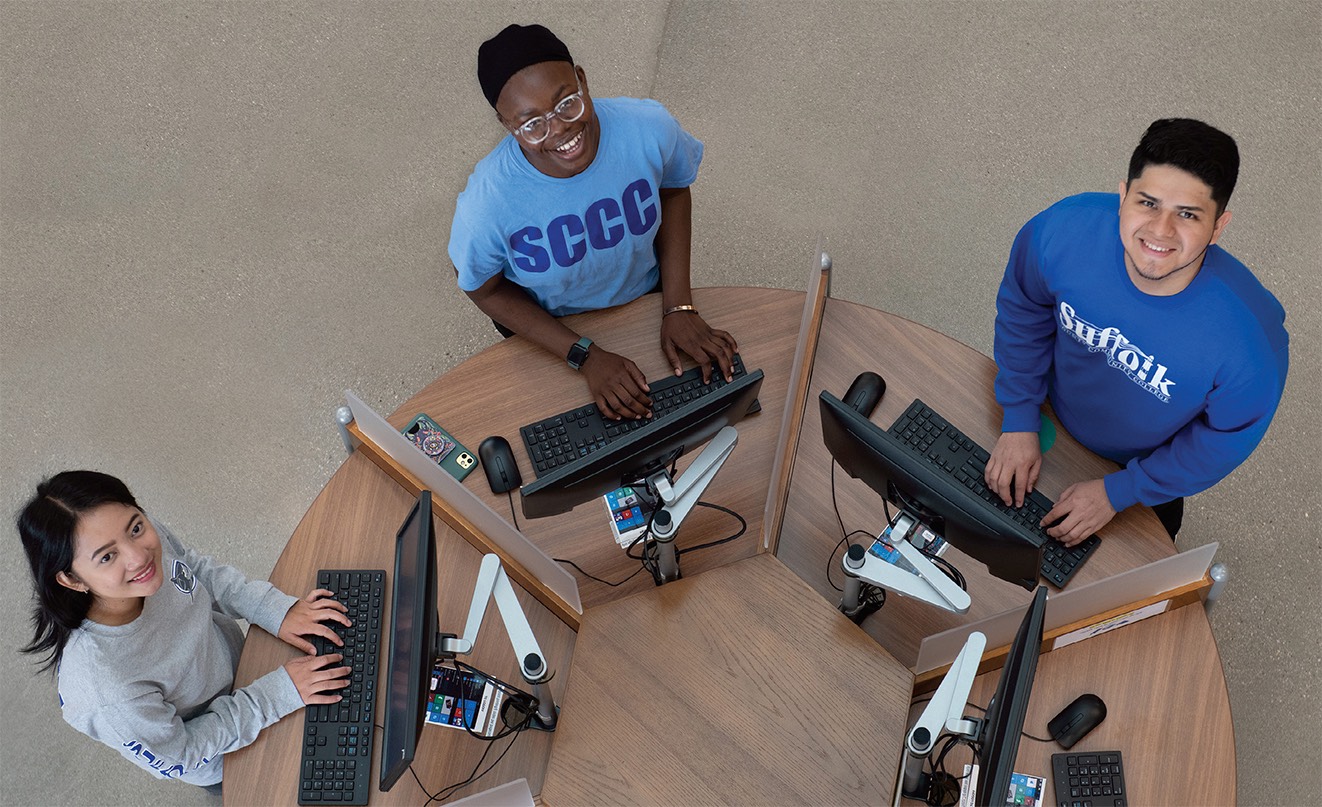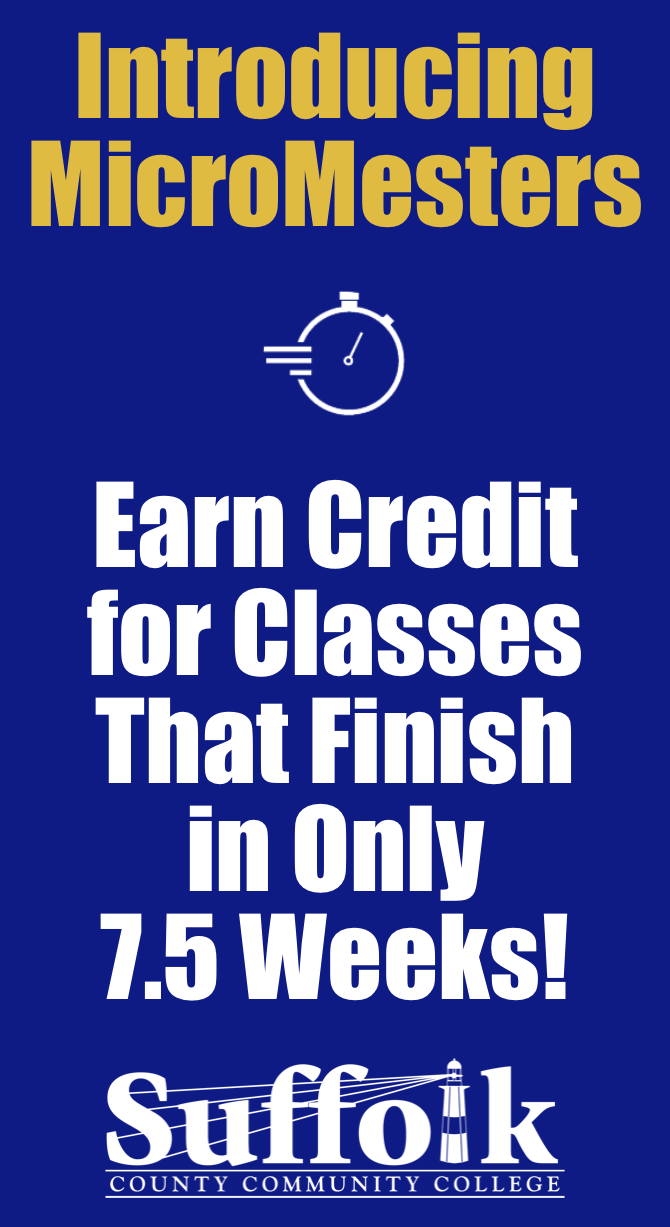 MicroMesters at Suffolk are a great way to earn credits in a compressed time frame. Each MicroMester lasts 7.5 weeks and there are two MicroMesters within each traditional semester.
MicroMesters provide students with more opportunities to enroll in classes throughout the year. In addition, because learning is concentrated in shorter periods, it allows students to complete classes more quickly.
MicroMesters can be combined with traditional semester learning. They are also a great option for returning students seeking to ease back into college classwork. However, since class time is more concentrated, students are encouraged to meet with an Academic Advisor to design a schedule before registering. Financial aid may be available. Please check with the Financial Aid Office to ensure eligibility.