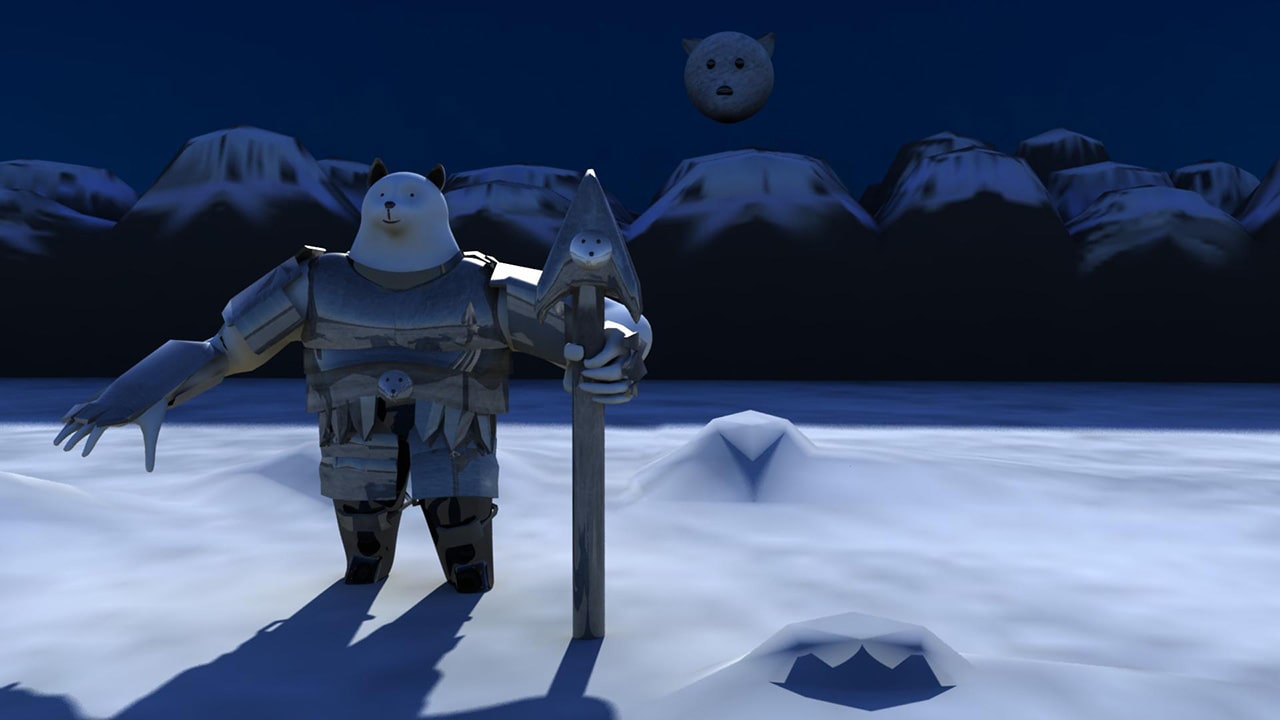 Program and Course Information
Eastern
HEGIS Code -

5012

, CIP Code -

50.0102
Program Learning Outcomes
Curriculum Code:

DMAA-AS
Advanced digital applications allow opportunities in the animation, special effects, interactive media and game design industry. The Digital Media and Animation curriculum builds upon traditional studio skills developed in foundation drawing and design courses and branches into digital-based production, such as 3D modeling, 2D and 3D special effects, 2D and 3D animation, digital video, and interactive media. This curriculum prepares students for transfer into baccalaureate digital art degree programs and for entry-level digital art positions.
FIRST SEMESTER: 16 credits
Credits
♦
ART130: 2D Design
3
♦
ART133: Drawing I
3
♦
DMA101: Introduction to Digital Media
3
ENG101: Standard Freshman Composition
3
♦
GRD105: Digital Design College Seminar
1
SOC101: Introduction to Sociology
3
SECOND SEMESTER: 16-17 credits
Credits
♦
ART112: Art History II
3
♦
ART120: Color Theory
3
♦
ART210: 3D Design
3
♦
DMA102: 3D Animation I
3
Mathematics Elective
3-4
Physical Education
1
THIRD SEMESTER: 16 credits
Credits
COM101: Introduction to Human Communications
or COM105: Public Speaking
3
ENG102: Introduction to Literature
3
♦
DMA201: 3D Animation II
3
♦
DMA203: Interactive Media I
3
Laboratory Science Elective
4
FOURTH SEMESTER: 16 credits
Credits
♦
ART113: Modern Art
3
♦
DMA202: 3D Animation III
3
♦
DMA204: Interactive Media II
3
History Elective
3
Social Sciences Elective
3
Physical Education
1
| | |
| --- | --- |
| MINIMUM CREDITS REQUIRED | 64 |
♦
These courses constitute the major courses in this curriculum.
NOTES: 1) Students planning to transfer to a SUNY four-year institution should check the SUNY General Education Requirements for selecting courses.
2) See Transfer Agreements for articulation agreements with four-year colleges and universities.
Program Learning Outcomes provide you with an overview of the skills and knowledge you will attain after graduating from the Suffolk County Community College's degree or certificate programs.
Contact Us
Academic Chair
Faye Lourenso
Eastern Campus
121 Speonk-Riverhead Road
Orient Building
Riverhead, NY 11901
(631) 548-2591
lourenf@sunysuffolk.edu
Central Admissions
Phone: (631) 451-4414
Fax: (631) 451-4415
admissions@sunysuffolk.edu
Office Hours
Monday - Friday
9:00 a.m. - 5:00 p.m.
Course Description
div id="lightbox display - no content updated