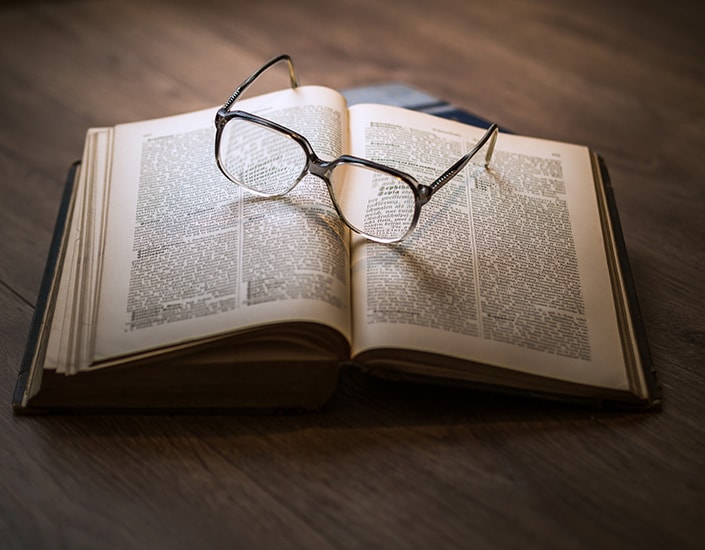 Program and Course Information
Ammerman - Grant
HEGIS Code -

5649

, CIP Code -

24.0103


Program Learning OutcomesCurriculum Code:

LAPL-AA




The Humanities curriculum is designed to provide students with a rigorous introduction to the humanities as preparation for a variety of professions such as teaching, writing, law, film and communications. The curriculum attempts to balance the need for a broad background with an opportunity for an early experience in a particular branch of learning to foster greater depth of understanding.
Opportunities to explore specialized areas are offered as options in cinema studies, creative writing, English, foreign language and philosophy. Each option provides students with a solid background for transfer to baccalaureate programs in a chosen field.
Admission Procedures and Requirements
Entering students should have an 80 or above high school average. Students already enrolled in college should demonstrate a minimum 3.0 GPA and can be admitted fall or spring.
FIRST SEMESTER: 16 credits
Credits
COL101: College Seminar
1
♦
COM101: Introduction to Human Communication
or COM102: Interpersonal Communication
or COM105: Public Speaking
3
ENG101: Standard Freshman Composition
3
*♦
Foreign Language Sequence
3
HIS101: Western Civilization I
or IND101: Civilization: The Human Experience I
3
**♦
Philosophy Elective
3
SECOND SEMESTER: 16-17 credits
Credits
♦
ENG102: Introduction to Literature
3
*♦
Foreign Language Sequence
3
HIS102: Western Civilization II
or IND102: Civilization: The Human Experience II
3
MAT103: Statistics I
or MAT124: Fundamentals of Precalculus I or higher
3-4
**♦
Philosophy Elective
3
Physical Education
1
THIRD SEMESTER: 14 credits
Credits
American History Elective (HIS103, HIS104, or POL105)
3
***♦
ART / CIN/ MUS / THR Elective
3
Laboratory Science Elective
4
**♦
Philosophy Elective
3
Physical Education
1
FOURTH SEMESTER: 15-16 credits
Credits
♦
English Elective
3
Mathematics / Laboratory Science Elective
3-4
**♦
Philosophy Electives (2 courses)
6

†

Other World Civilizations Elective
3
| | |
| --- | --- |
| MINIMUM CREDITS REQUIRED | 61 |
*
Students are required to complete two semesters of a foreign language in sequence based on completion of prerequisite or fulfillment of equivalent high school placement requirements, as follows: Elementary I/Elementary II or Elementary II/Intermediate I or Intermediate I/Intermediate II or Intermediate II/any advanced-level course.
**
To be chosen with advice of Philosophy Department advisor. Students enrolled in the Philosophy option must take at least one course in each of the following areas:

Values (PHL107: Ethics; PHL211: Biomedical Ethics; PHL212: Ethics Issues in Business; PHL216: Philosophy of the Arts); and

***
One course to be selected from the following: ART101, ART111, ART112, ART113, ART114, ART130, ART133, ART135, ART140, ART141, ART145, ART146, ART161, ART171, ART181, ART202, ART209, ART210, ART245, ART246, ART247, ART251, ART255, ART257, ART259, ART295, ART296, CIN114, CIN156, DNC101, DNC105, MTR105, MUS101, MUS103, MUS105, MUS117, MUS121, MUS122, MUS123, MUS131, MUS132, MUS133, MUS134, MUS135, MUS206, MUS210, MUS295, MUS296, THR101, THR105, THR131, THR211, THR212, THR295. (MUS123, MUS131-135 can be used only if they add up to four credits.)

†

Other World Civilizations electives include the following: ANT101, ANT105, ANT203, ANT211, COM202, ENG212, GEO101, GEO102, GEO103, HIS107, HIS110, HIS118, HIS119, HIS120, PHL111, POL107, or POL111.
♦
These courses constitute the major courses in this curriculum.
NOTES: 1) Students planning to transfer to a SUNY four-year institution should check the SUNY General Education Requirements for selecting courses.
2) See Transfer Agreements for articulation agreements with four-year colleges and universities.
Program Learning Outcomes provide you with an overview of the skills and knowledge you will attain after graduating from the Suffolk County Community College's degree or certificate programs.
To Display Courses, Edit source, click on properties and enter the three letter designation for each set of courses offered by the program. Then, delete this text.
Contact Us
Philosophy Program
Lowell Kleiman
Academic Chair
Ammerman Campus
Southampton Building
533 College Road
Selden, NY 11784
(631) 451-4143

Michael Boecherer
Academic Chair
Eastern Campus
Orient Building
121 Speonk Riverhead Rd.
Riverhead, NY 11901
(631) 548-2587

Joseph Gatti
Academic Chair
Michael J. Grant Campus
Sagtikos Arts & Sciences
Crooked Hill Rd.
Brentwood, NY 11717
(631) 851-6426
Central Admissions
Phone: (631) 451-4414
Fax: (631) 451-4415
admissions@sunysuffolk.edu

Office Hours
Monday - Friday
9:00 a.m. - 5:00 p.m.
Course Description
div id="lightbox display - no content updated