For Immediate Release
March 20, 2014
Suffolk Athletic Director Kevin Foley Wins and Leads by Example
When Suffolk County Community College's Women's Basketball Team concluded this year's 17-7 season as the National Junior College Athletic Association Division III Region XV number two team, few realized that Head Coach and Suffolk Athletic Director Kevin Foley had surpassed 400 career wins (combining his high school coaching at Bayport-Blue Point High School with the college); that Foley's teams at Suffolk had won more than 20 games in eight different seasons and that he has yet to have a losing season.
Foley's is completing his 22nd year at the helm of Suffolk's Women's team that has advanced to the playoffs in 20 consecutive years and he's approaching the 400 win mark with Suffolk's Sharks with an overall 395-122 record, including playing in 13 semi-finals, winning six regional championships, and a national title.
Additionally, Foley's teams have won one national and 10 regional sportsmanship awards and more than 41 of his former players have continued their intercollegiate athletic careers at four-year Division II and Division III schools.
"Athletic Director Foley is wholeheartedly a Shark. He is an excellent teacher, first and then an awesome coach, second," said Suffolk County Community College President Dr.SHARKS Shaun L. McKay, adding, "he is not only a great, winning coach, but just as importantly Coach Foley leads by example with his upbeat attitude, the first ingredient of success in basketball and in life."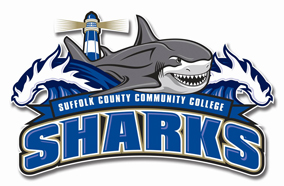 Foley graduated from Seton Hall High School in 1965, where he averaged 30 points per game as a senior and was coached by the legendary Frank Layden (president/head coach of the Utah Jazz) and held the Suffolk County and Long Island high school basketball career-scoring records for many years. Foley went on to Seton Hall University on a scholarship and was the university's basketball team captain in 1968-1969 and averaged more than 14 points per game.
Foley was inducted into the Suffolk County Sports Hall of Fame in 1994 in honor of his outstanding basketball career.
Foley, in addition to coaching, is a full professor of Health and Human Services at Suffolk County Community College and is currently the Director of Athletics for the second time in his career.
Other academic awards Foley has received:
New York State Chancellor's Award for Excellence in Teaching, 2004
Distinguished Faculty Award, 2003
Outstanding Community College Teacher, University of Texas, 1983
Teacher Who Made a Difference, Suffolk County Community College, 1981.

Coach Kevin Foley: The Record
National Championship
2003

Regional Championship
2011
2003
2002
1999
1998
1995

National Sportsmanship Award
2002

Regional Sportsmanship Award
2011
2010
2009
2008
2002
2001
1999
1998
1996
1995
National Coach of the Year
2003

NY District Coach of the Year
2011
2003
2002
1999
1998
1995

Region XV Coach of the Year
2011
2009
2003
2002
1999
1998
1995