For Immediate Release
June 25, 2019
Associate Dean of Athletics and Special Events Neftali Collazo Honored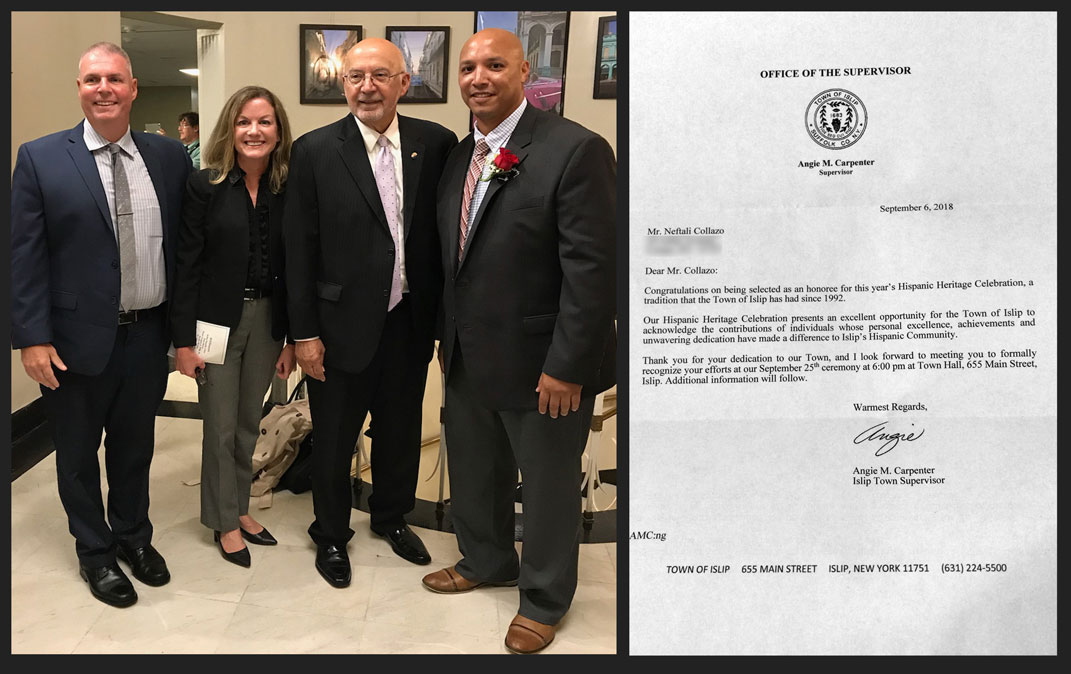 Suffolk County Community College's Associate Dean of Athletics and Special Events Neftali Collazo, at right, was recently honored at the annual Islip Town Board Hispanic Heritage Celebration. The Town of Islip celebration acknowledges "individuals whose personal excellence, achievements and unwavering dedication have made a difference to Islip's Hispanic Community." Suffolk Community College's Michael J. Grant Campus in Brentwood is located in the Town of Islip.
"I want to express my sincere appreciation and thanks to Islip Town Supervisor Angie Carpenter and the Town Board," Collazo said, "and I am grateful for and humbled by this award. I salute all of this year's recipients and the incredible contributions they have made to their communities," he added.
Collazo was joined by colleagues from Suffolk County Community College, from left, Dr. Christopher Adams, vice president for student affairs; Alicia O'Connor, deputy general counsel, and Louis Petrizzo, general counsel.