For Immediate Release
April 18, 2022
Eastern Campus Student Fine Arts Exhibit, April 19 - May 9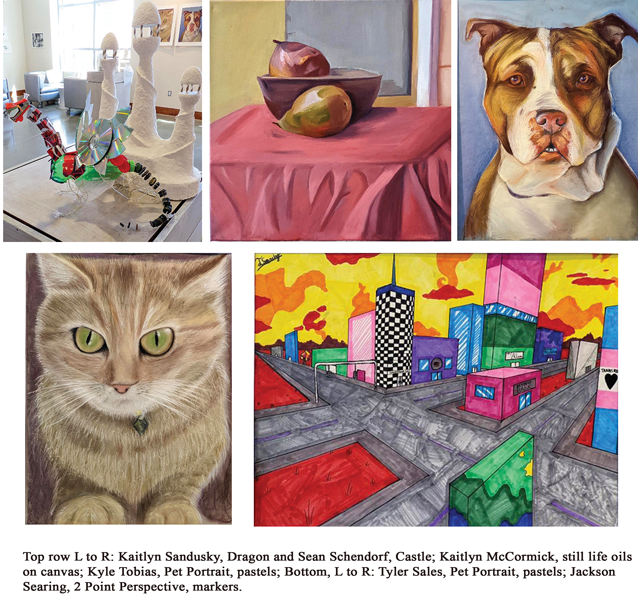 Eastern Campus Student Fine Arts Exhibit, April 19 - May 9
The spring Eastern Campus Student Fine Arts Exhibit, a lively show highlighting artwork created by students enrolled at Suffolk County Community College will be presented at the Lyceum Gallery in the Montaukett Learning Resource Center from April 19 - May 9. An opening reception will be held on Thursday, April 28 from 4-6 p.m.
The spring student exhibit displays works created in fine art disciplines including Drawing, 2D Design, 3D Design, Color Theory, and Art Appreciation. There will be more than 40 works on view in a variety of media and sizes.
Gallery hours are:
Monday through Thursday from 10 a.m. –

7

m.
Friday from 10 a.m. – 4:30 p.m.
Saturday from 11 a.m. – 4 p.m.
gallery is closed on Sundays and holidays
For additional information about hours and location, please call 631-548-2536.