For Immediate Release
November 28, 2022
Suffolk's Martinez One of Nine Statewide Named to Hispanic Leadership Institute by SUNY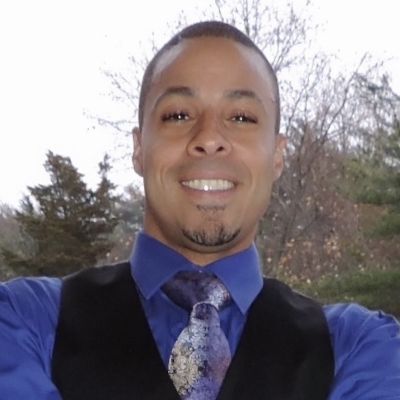 Suffolk County Community College Associate Dean for Student Affairs and Deputy Title IX Coordinator Dr. Edward Martinez
Suffolk County Community College Associate Dean for Student Affairs and Deputy Title IX Coordinator Dr. Edward Martinez has been named by the State University of New York (SUNY) as one of nine emerging Hispanic/Latinx leaders selected for the 2023 Hispanic Leadership Institute (HLI) class – the sixth class since the SUNY program began in 2018.
A program within the SUNY Office of Diversity, Equity and Inclusion, HLI is a rigorous six-month experience for SUNY leaders of Hispanic descent that provides an opportunity to further develop higher education leadership skills and proficiencies. HLI fellows participate in training sessions and webinars, engage in conversations with national and statewide Hispanic leaders, and use personal assessment tools. HLI creates a pipeline for professional opportunities across SUNY, and ensures alumni are networking and receiving ongoing support and mentorship.
This year's fellows, who will begin in January 2023, are:
Edward Martinez, Suffolk County Community College, Associate Dean for Student Affairs, Deputy Title IX Coordinator


Hector Aguilar-Carreno, Cornell University, Professor of Virology, Department of Microbiology and Immunology


Doris Diaz-Kelly, Dutchess Community College, Assistant Dean of Students and Director of Educational Opportunity Program


Leonardo Falcón, Nassau Community College, Professor of History and Latin American Studies


Bryan Garcia, Farmingdale State College, Director of Support Programs


Christina Guillen, SUNY Downstate Health Sciences, Assistant Professor of Pediatrics


Roberta Hurtado, SUNY Oswego, Associate Professor of Latina/e/o/x Literature and Culture, Director of Latino and Latin American Studies


Pathy Leiva, SUNY Oneonta, Director of Access and Opportunity Programs


Pamela McCall, SUNY Schenectady, Director of College and High School Partnerships
To date, 53 SUNY faculty and staff have graduated from HLI.
"I am appreciative of SUNY's ongoing commitment to diversity, equity, and inclusion, and eager to represent SUNY Suffolk at this program. The SUNY HLI promises to be a challenging and rigorous curriculum and I look forward to engage, participate, network, and represent the Latino/Hispanic community within Suffolk County Community College," Martinez said.
"I speak for all of us at Suffolk County Community College in congratulating Dr. Martinez on his appointment to HLI. He has worked tirelessly to support students in their journey toward academic success and has opened doors that have allowed many others to follow," said Suffolk County Community College President Dr. Edward Bonahue.
"HLI is an important piece of SUNY's strategy to expand and strengthen diversity, equity, and inclusion at every level of our system. It is one of SUNY's most meaningful executive training programs, combining education, resources, relationship-building, and day-to-day support for up-and-coming leaders across our campuses," said SUNY Interim Chancellor Deborah F. Stanley. "My thanks to UAlbany President Havidán Rodríguez for his leadership and guidance in growing the HLI program, and to our first HLI Director-in-Residence Claudia Hernandez. My gratitude to Governor Hochul and state lawmakers for their investment in HLI every year."
Suffolk County Community College Associate Dean for Student Affairs Dr. Edward F. Martinez is a proud first-generation college graduate who has been a student affairs professional for 28 years and a staunch advocate for students' access and success. Dr. Martinez earned a bachelor's degree in Social Sciences from Dominican University, a master's degree in Counseling and Development from Long Island University, and a doctoral degree in Educational Administration and Leadership from Dowling College.