For Immediate Release
June 25, 2019
Suffolk's First-Ever Student Radio Station Will Live-Stream 24-7, Launch 11-15 at 11:15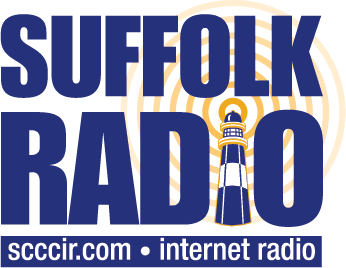 Playing "your fresh new variety of hits from yesterday and today," Suffolk County Community College's first-ever radio station will begin streaming live on Wednesday November 15 at 11:15 a.m. when College President Dr. Shaun L. McKay throws the switch to make the station live.
The new station was constructed over the summer adjacent to the college's radio and television production studios. Programming will be pre recorded by students and streamed 24 hours per day at scccir.com.
"This is a unique opportunity that provides our radio and television production students the opportunity to work with state-of-the-art technology that is incorporated into our curriculum," McKay said. "Our faculty, staff and especially our students worked very hard over the summer and through the first half of the semester turning what started out as a storage room and a dream into a fully functional, live internet radio station," McKay added. "This dream has finally become a reality."
"Accessibility is the key to our station," said Alan Bernstein, assistant academic chair and professor of radio and television production. "The greatest aspect of this new station is that we are here to stay. We will be on the web, 24/7, 365 days a year, from this point forward. So settle back and enjoy us."