For Immediate Release
December 6, 2021
'Redundancies" Exhibition Reception and Artist Talk Thursday, December 16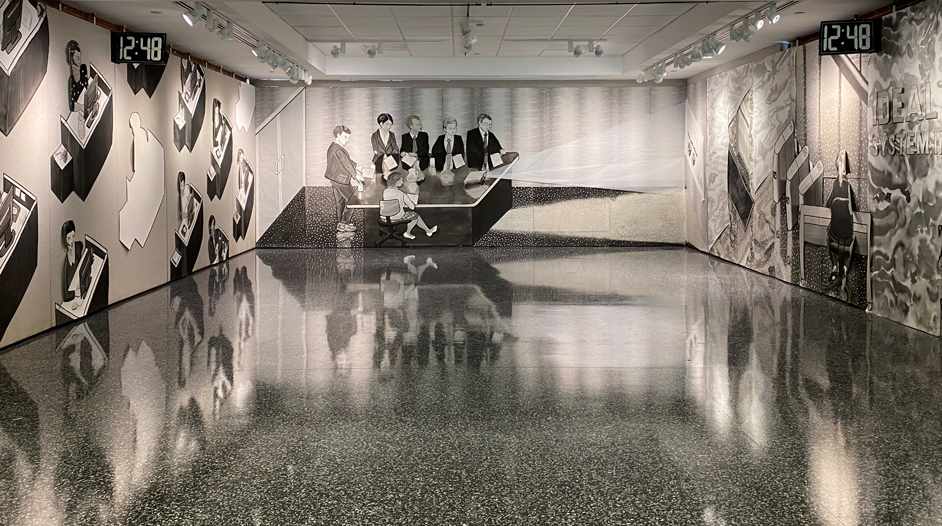 "Redundancies" 2021, view of site specific large-scale drawing installation, ink on paper, 8' x 60' overall size.
"Redundancies", a site-specific installation and exhibition of new work by Beth Livensperger is featured at Suffolk County Community College's Flecker Gallery, on the Ammerman Campus from November 5 – December 23, 2021.
The exhibition includes large scale ink on paper characters, elements and architectural backdrops that constitute an immersive site-specific installation that examines the corporate workplace and budgetary considerations that eliminate "redundancies" amidst a new post-pandemic paradigm.

Livensperger is a Brooklyn based artist who has exhibited widely, both nationally and internationally, and is currently a Professor of Visual Arts at CUNY Staten Island.