For Immediate Release
June 25, 2019
Unity Day Attracts 270 Middle and High School Students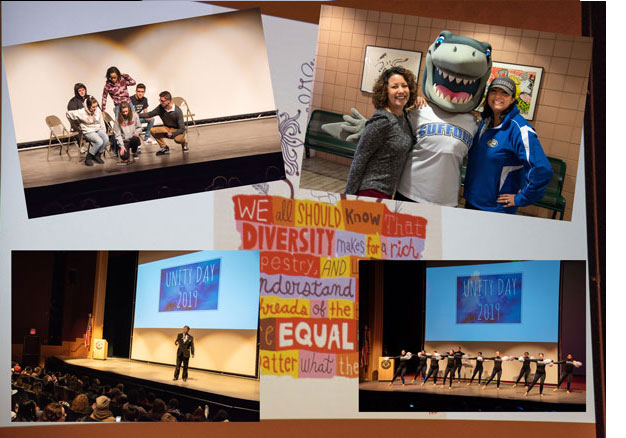 Unity Day 2019
270 students took part in our college's annual Unity Day -- an event offered to middle and high school students as a way to unite students from across our county and discuss several of the issues they must confront each day.
This year's theme? Sending Out Universal Love ... Mind, Body and Soul Mental health and Wellness -- the keynote address was presented by Eric Noel Perez, an English teacher, author, motivational speaker and yoga instructor.
Students were also treated to a performance by students from North Babylon High School, as well as an appearance by our college mascot Finn and the Suffolk County Community College Dance Team.
Students participated from, Long Wood Junior HS (Long Wood), N. Country Rd. MS (Miller Place), West Hollow MS (Half Hollow Hills), Candlewood MS (Half Hollow Hills), Central Islip HS (Central Islip), Mattituck HS (Mattituck), North Babylon (North Babylon)