For Immediate Release
December 15, 2020
Suffolk to NYIT, Next Stop: Department of Defense Cyber Sleuth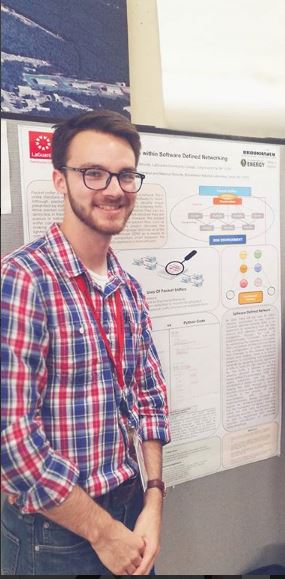 Zachary Singleton
Zach Singleton, a 2018 Suffolk County Community College graduate with an associate degree in Cybersecurity, and 2020 New York Institute of Technology (NYIT) graduate was recently awarded a prestigious Department of Defense (DoD) Cyber Scholarship. The scholarship is part of the DoD's student recruitment program aimed at generating the next generation of national security professionals. In exchange for a full scholarship, Singleton will perform a service obligation with the DoD as a civilian employee.
Singleton graduated from the New York Institute of Technology in 2020 with a Bachelor of Science in Information Technology and is continuing his journey at NYIT to earn a master's in cybersecurity next year. "Suffolk shaped me into the student I am now as a graduate student," Singleton said.
Singleton, of Ridge, explained that as a student in Longwood High School, he knew he wanted to attend Suffolk County Community College because, he said, "it offered the best program for what I wanted to study," and said he took classes at Suffolk while in high school.
"Zach was self-motivated," said Suffolk Associate Dean Fara Afshar, who Singleton credits as one of the professors who mentored him at Suffolk.
"Zack was in my cybersecurity fundamentals and networking courses and was a pleasure to have in the class. He learned the course material and applied it to real world situations. He also was a team player and collaborated well with the other students," Afshar said. "I am sure that he will be very successful in his career just like so many of our students in the past."
"I had a fantastic experience at Suffolk," Singleton said, "and if I could do it all again, I would."