PLANNING EARLY IS KEY!
Simple tips for a smooth transfer process...
Make an appointment with a transfer counselor in the Counseling Center.
Determine what's important to you in selecting a transfer college:

Public vs. private
Cost/location/housing availability
Is your program/major available
How selective is the program you selected (i.e. GPA requirement)

Identify alternative transfer colleges:

Attend transfer day events at the college and meet with four-year college representatives
Research colleges' strengths and weaknesses
Talk to counselors, faculty, your academic advisor, and other students
Use internet search programs (look under "online resources" tab)

Narrow your choices down to two to four colleges and investigate them further:

Visit the transfer college(s) and take a tour
Meet with an Admissions Counselor, inquire about transfer credit and transfer scholarships (bring an unofficial transcript)
Talk to faculty in your program area

If letters of recommendation are needed, make appropriate arrangements with faculty/administrators who know you well and are likely to write the strongest letters on your behalf.
Apply no later than the deadline date(s).
Apply for financial aid for each school as soon as possible.
Make arrangements to have your official transcript sent from all institutions attended, not just SCCC.


TRANSFERRING 101:

SIMPLIFYING THE PROCESS!
View Our Transfer Series Video Tutorials NOW!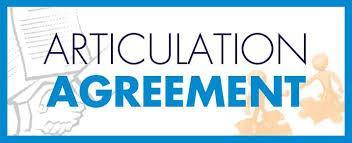 For students planning to transfer to a four-year college or university, agreements are provided to assist students to transfer more effectively. Other transfer opportunities are available, but the agreements below have been developed to ensure minimal to no loss of credits.
Light Box
div id=lightbox-display - no content updated