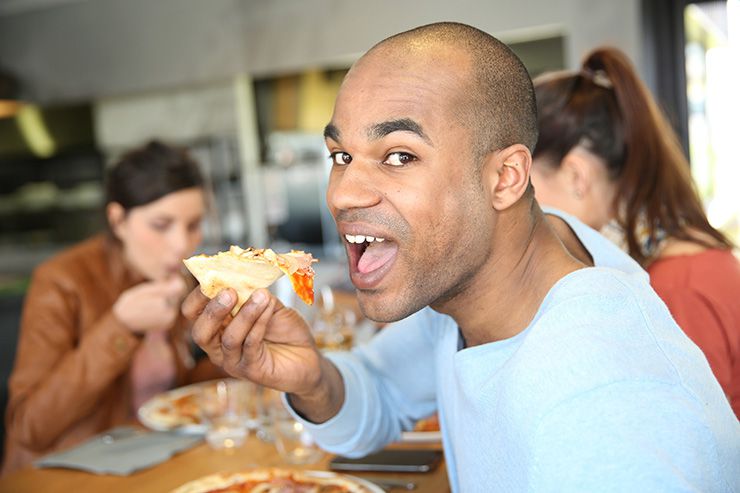 Fresh Food To Go
For many years, the college has collaborated with Aramark Dining Services to offer a variety of fresh, healthy food choices. These choices include Kosher, vegetarian, vegan, and Halal, as well as salads and grab-and-go items. The dining plan permits students to purchase items at food service locations on the Michael J. Grant and Ammerman campuses, and to utilize vending machines at all facilities, college-wide.
---
Dining Locations
Ammerman Campus
The Babylon Center Café
B+F (Burgers + Fries): Fresh grilled burgers and French fries will be available at this station. We also offer a full breakfast menu at this station.
Convenience and Quick Eats: Look for a variety of pre-packaged sandwiches, salads, hand-rolled sushi and seafood salads, fruit cups, parfaits, snacks, candy and beverages. Kosher, Halal, vegan, vegetarian, and gluten-free options are available.
Also located in the Bablon Center Café: Moe's Southwest Grill and Bene Pizzeria.
Southampton POD
Whether you're looking for a quick snack, afternoon pick-me-up, or some basic essentials, the POD has got you covered. Here you will find everything from bottled beverages to lip balm without having to leave campus.
Starbucks
Starbucks is located in the Babylon Student Center next to the Babylon Center Café. It is a full Starbucks store, offering the same delicious menu and world-famous service experience. We provide drink specials and weekly promotions, as well as soft seating and a true coffee house vibe.


Michael J. Grant Campus
The Captree Commons Café
Enjoy your favorites, whether dining with friends or eating on the run. The café features B+F (Burgers + Fries), Subway, Bene Pizzeria, grab n' go salads and sandwiches, sushi, Kosher and Halal options, beverages and snacks.
The Shark Bites Café located in the Suffolk Credit Union Arena
Offering a full grill menu with burgers, chicken tenders and fries, as well as convenience items, snacks, beverages and Quick Eats grab n' go. Kosher, Halal, vegan, vegetarian, and gluten-free options are also available.
---
More Information
Please review the Frequently Asked Questions (FAQ) for more specifics about the dining plan, or visit sccc.campusdish.com.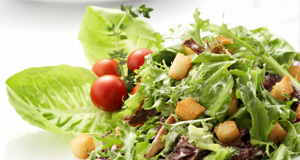 Good food is essential to a healthy life. Learn more about CampusDish and your meal plan.

📱 Mobile Ordering is Now Available!
Avoid the line and save time! Mobile ordering is available at select college dining locations through Grubhub.
Download the GrubHub app and save $3 on your first order of $7 or more. Use the promo code "NOMS" when placing your order.