Fiat Chrysler – MOPAR Career Automotive Program (MCAP)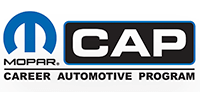 The Mopar® Career Automotive Program (MCAP) provides students the benefit of learning the latest FCA US LLC diagnostic technologies and service information which can immediately be applied through opportunities to work at a Chrysler, Jeep®, Dodge, Ram and FIAT® dealers. This industry-leading training puts MCAP grads in higher demand than technicians with a generic certificate or degree, which could mean higher job-placement and earning potential.
Learn more at mopar.com/en-us/mopar-cap.html
---
Ford ACE

Ford Automotive Career Exploration is a partnership program between Ford Motor Company, Ford/Lincoln dealerships, and secondary and post-secondary educational intuitions. The intent of the program is to raise awareness and increase interest in career opportunities within the automotive industry, ultimately as a service technician.
Students attending a Ford ACE partnership school can obtain valuable knowledge of Ford/Lincoln vehicle systems by completing Web-Based Training (WBT) via our Learning Management System (LMS). These courses are a subset of the same courses taken by our current dealership technicians. By completing these WBT courses, the students are one step closer towards a career in the automotive industry, beginning as an entry level automotive service technician at a Ford/Lincoln dealership
Learn more at newfordtech.com
---
General Motors Automotive Service Educational Program (ASEP)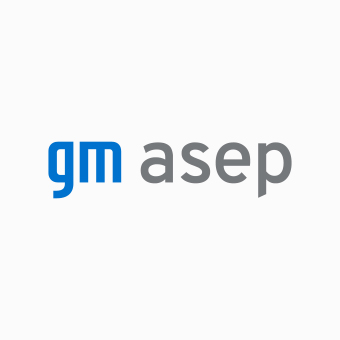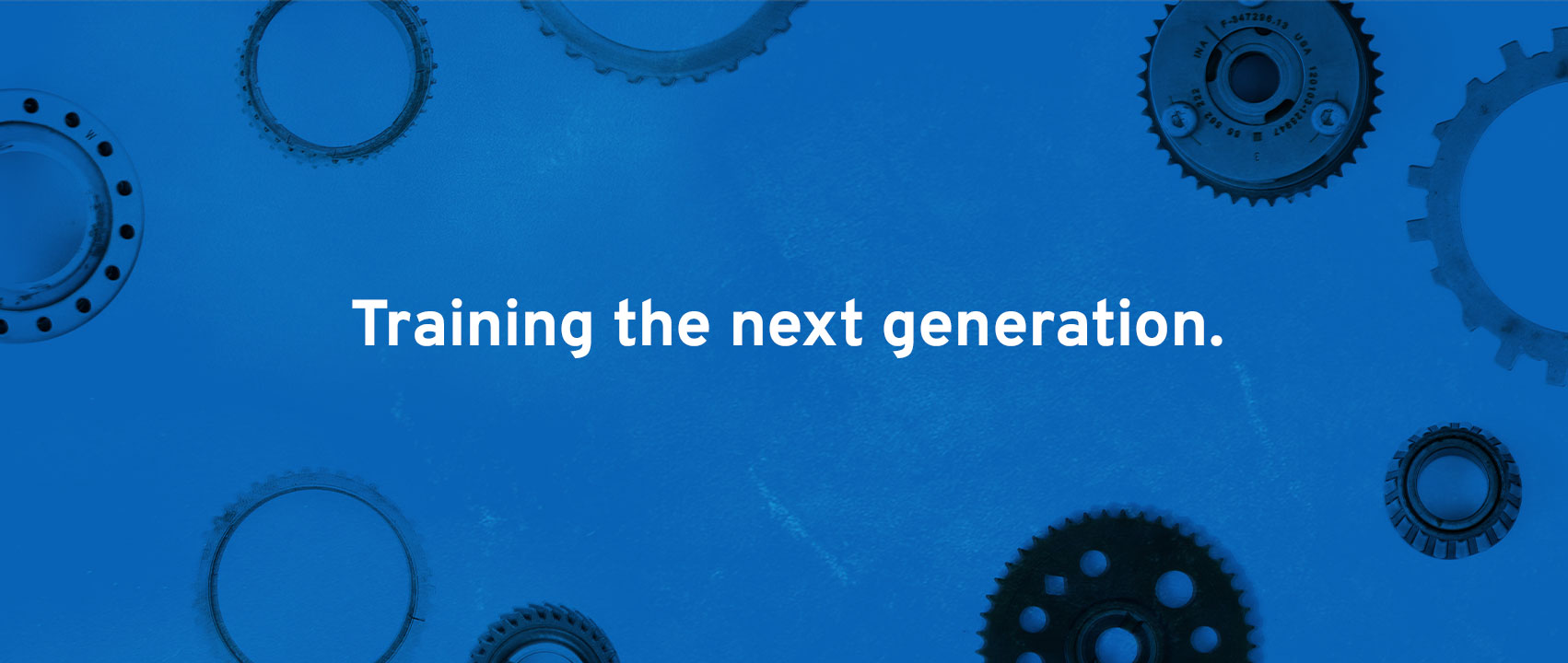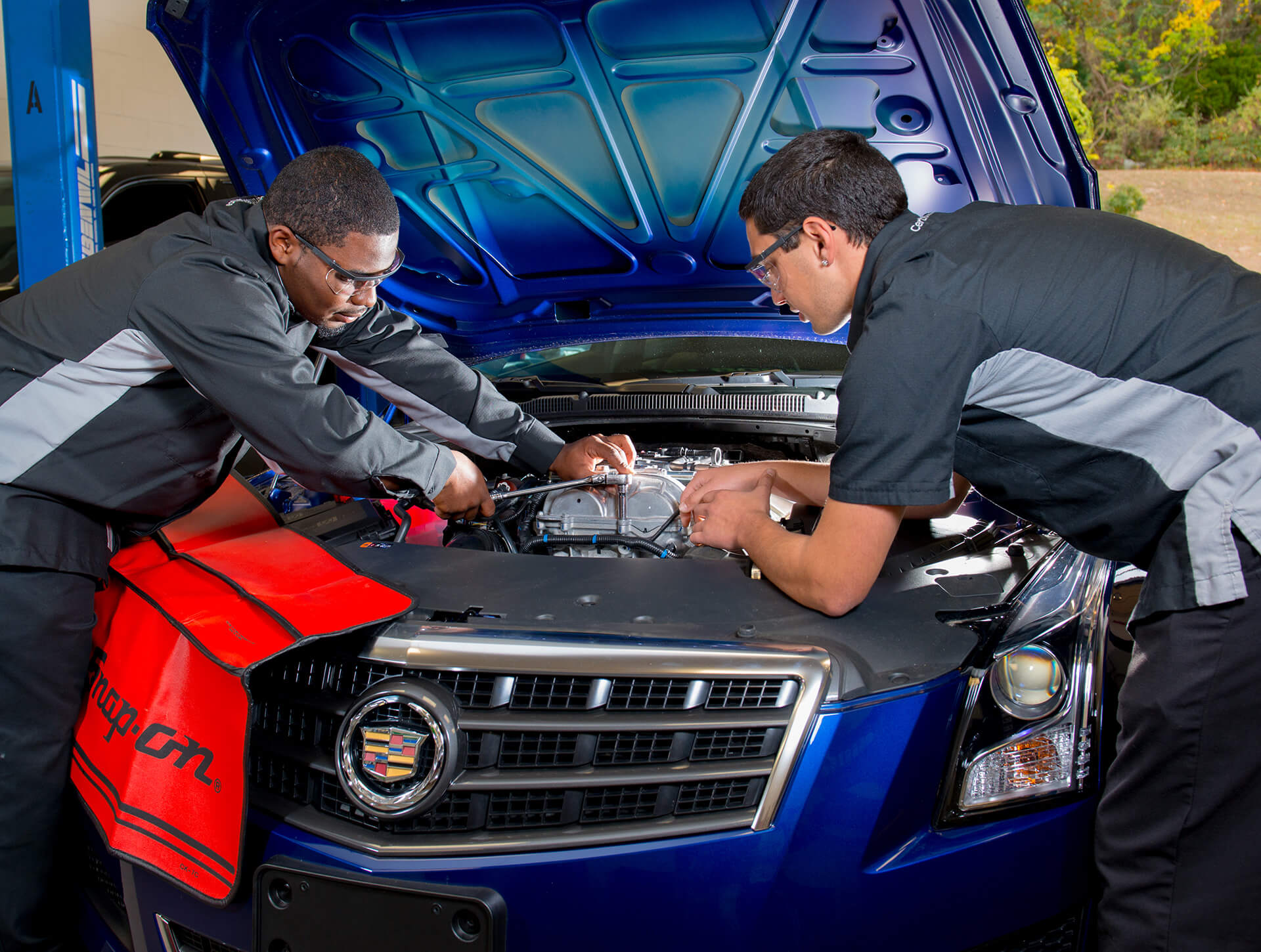 The GM ASEP training program combines academic coursework with exciting state of the art automotive service training. Real world internship experiences give students the best possible preparation for automotive careers with GM products.
The program teaches exclusively on current GM products and incorporates advanced automotive technical training with a strong academic foundation of math, reading, and electronics.
Students in the program will alternate between the classroom and hands on work experience at sponsoring GM dealerships. This unique combination of both analytical and technical skills results in a solid education combined with invaluable work experience.
Learn more at GMASEP.org
---
Honda Professional Automotive Career Training (PACT)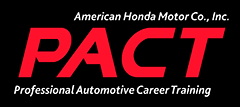 The Professional Automotive Career Training (PACT) program promotes lifelong learning by providing the right training for the right people at the right time for Honda dealerships. The purpose of this program is to prepare students for entry-level employment as a Honda or Acura automotive technician. PACT provides the factory certification and education needed to begin or advance your automotive career. PACT students earn certifications that qualify them to work and earn money in an entry-level position, these positions such as Express-Level Tech or Express Service Advisor are the building blocks of the dealer service department. Our program reflects this building-block approach and includes theory, diagnosis, repair and maintenance of late model Honda and Acura vehicles with complex advance electronic systems. Emphasis is also placed on operational theory, practical skills and accepted shop procedures.
Learn more at HondaPact.com
---
Nissan Technician Training Academy – Infiniti

NISSAN Technician Training Academy (NTTA) prepares students for a career as a factory-trained technicians at NISSAN and INFINITI dealerships nationwide. Students gain hands-on automotive diagnosis and repair experience, qualifying them to step into one of the estimated additional 6,000 technician jobs NISSAN and INFINITI dealerships expect to offer over the next 5 years.
NTTA Program benefits include factory-specific training, NISSAN & ASE certification and apprenticeship Opportunities.
A highlight of the NTTA program is the Tuition Reimbursement Incentive Program (TRIP) which will allow a student to receive up to half of their tuition cost if employed by an Infiniti or Nissan Dealer for two years.
Learn more at nissantechacademy.com
---
Subaru University

Subaru-U is designed to create a unique partnership between Subaru of America, the retailer, and high performing post-secondary institutions. By infusing Subaru's Web-Based Training (WBT) into the existing curriculum, students have the ability to take most of the entry-level training that is required of all Subaru technicians. Students can even opt to take a Subaru Level 2 Instructor Led Training Test-out and advance their training even further. Students at participating Subaru-U partner schools can gain valuable knowledge of Subaru vehicle systems that can better prepare them for possible employment in any one of approximately 600 Subaru retailers nationwide.
Learn more at subaru-u.com
---
Toyota Technical Education Network (T-TEN)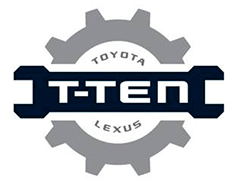 T-TEN is a world-renowned technical training program partnership with Toyota. With its proven record of placing thousands of Toyota and Lexus certified technicians in well-paid dealership positions, the program assists aspiring technicians to get the training they need to qualify for interesting and rewarding careers.
Together, Suffolk Community College and T-TEN provide state-of-the-art automotive training in both classroom and workshop settings. T-TEN students learn and earn in a supportive environment while receiving instruction from factory-trained teachers and guidance from dealership mentors, graduating from the program with the confidence, skills, and certifications needed to launch a challenging and profitable career.
Learn more at web.tten.aws.toyota.com/usa/tten
---
BMW

Students who complete their A.A.S. at Suffolk and have an interest in gaining BMW factory training may apply to BMW STEP. The BMW Service Technician Education Program (STEP) is a specialty program that provides students with hands-on technical training and prepares them for an exciting career with BMW. The application process is open to graduates of post-secondary automotive schools who will further their knowledge working on the some of the most advanced and luxurious vehicles in the world. Whether a student wants to specialize in BMW vehicles, MINI, motorcycles, or body and paint, STEP provides an opportunity for everyone.
Learn more at bmwstep.com
---
ASE Education Foundation

The ASE Education Foundation is a non-profit organization that evaluates and accredits entry-level automotive technology education programs against standards developed by the automotive service industry. It also develops career-readiness education for students which fuse local partnerships, rigorous standard-based education, workplace experience, and mentorship together.
The mission of the foundation is to improve the quality of automotive technician training programs nationwide at secondary and post-secondary, public and proprietary schools. To accomplish this mission ASE examines the structure, resources and quality of training programs and evaluates them against standards established by the industry. These standards reflect the skills that students must master to be successful in the industry.
The automotive service and repair industry have changed tremendously in the last decade. Working on today's cars requires a deeper understanding of the technology that goes into the modern, more sophisticated automobile. This increased sophistication means schools need to stay current to properly educate students to meet industry standards. That is why accreditation for automotive programs is so important.
Suffolk County Community College automotive training programs have earned ASE Education Foundation accreditation. This ensures our training meets the highest standards, bringing credibility, prestige, and industry recognition to our top-notch programs.
Learn more at aseeducationfoundation.org
---
The National Coalition of Certification Centers (NC3)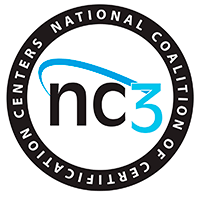 NC3 was established to help build a workforce prepared to meet the needs of today's and tomorrow's industries by connecting employers and educational institutions in synergistic partnerships that foster effective training, elevation of skilled careers, and employment opportunities. In fulfilling its mission, NC3 builds deep industry-educational partnerships and develops, implements and sustains industry-recognized portable certifications built on national skills standards. We envision an industrial labor market where all workers have jobs they need to thrive and all companies have well-trained employees they need to operate and grow. Through NC3 partnership, Suffolk is able to grant industry certifications through industry partners such as Snap-On Tools.
Learn more at nc3.net
---
Snap-On Tools Student Educational Program

The Student Education Program (SEP) program offers technical students the opportunity to purchase professional quality Snap-on tools at a discount. Students get the TOOLS FOR LIFE they need for classroom training, and they can carry those same tools into their professional careers.
All full-time students enrolled in a Suffolk Automotive program and currently fulfilling their curriculum requirements are eligible for the Student Excellence Program.
All of the tool sets, hand tools, torque tools, diagnostics and tool storage found in the SEP catalog are available at student pricing.
While enrolled, a full-time student may purchase up to $11,000 worth of tools (at list price value) and may also purchase one roll cart or roll cab, and one top chest.
Learn more at snapon.com/Industrial-Education
---
Hunter Engineering

Hunter Engineering is the leading manufacturer of under-car service equipment including wheel alignment, tire and wheel service equipment. Suffolk's partnership with Hunter allows students to earn Hunter Engineering certification. Suffolk is the home of Hunter's regional training center which provides working service technicians the opportunity to continue their education at Suffolk through Hunter.
Learn more at hunter.com
Contact Us
Automotive Technology
Ammerman Campus
533 College Road
Selden, NY 11784
(631) 451-4900
(631) 451-4925 Fax
auto@sunysuffolk.edu
Central Admissions
Phone: (631) 451-4414
Fax: (631) 451-4415
admissions@sunysuffolk.edu
Office Hours:
Monday - Friday
9:00 a.m. - 5:00 p.m.
Course Description
div id="lightbox display - no content updated