General Motors Automotive Service
Educational Program (ASEP)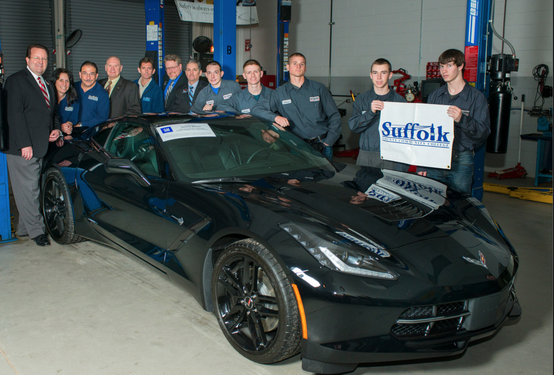 The GM ASEP training program combines academic coursework with exciting state of the art automotive service training. Real world internship experiences give students the best possible preparation for automotive careers with GM products.
The program teaches exclusively on current GM products and incorporates advanced automotive technical training with a strong academic foundation of math, reading, and electronics.
Students in the program will alternate between the classroom and hands on work experience at sponsoring GM dealerships. This unique combination of both analytical and technical skills results in a solid education combined with invaluable work experience.
Learn more at GMASEP.org
Toyota Technical Education Network (T-TEN)

T-Ten is a world-renowned technical training program partnership with Toyota. With its proven record of placing thousands of Toyota and Lexus certified technicians in well-paid dealership positions, the program assists aspiring technicians to get the training they need to qualify for interesting and rewarding careers.
Together, Suffolk Community College and T-TEN provide state-of-the-art automotive training in both classroom and workshop settings. T-TEN students learn and earn in a supportive environment while receiving instruction from factory-trained teachers and guidance from dealership mentors, graduating from the program with the confidence, skills, and certifications needed to launch a challenging and profitable career.
Learn more at ToyotaTTEN.com
Honda Professional Automotive Career Training (PACT)
The Professional Automotive Career Training (PACT) program promotes lifelong learning by providing the right training for the right people at the right time for Honda dealerships. The purpose of this program is to prepare students for entry-level employment as a Honda or Acura automotive technician. PACT provides the factory certification and education needed to begin or advance your automotive career. PACT students earn certifications that qualify them to work and earn money in an entry-level position, these positions such as Express-Level Tech or Express Service Advisor are the building blocks of the dealer service department. Our program reflects this building-block approach and includes theory, diagnosis, repair and maintenance of late model Honda and Acura vehicles with complex advance electronic systems. Emphasis is also placed on operational theory, practical skills and accepted shop procedures.
Learn more at HondaPact.com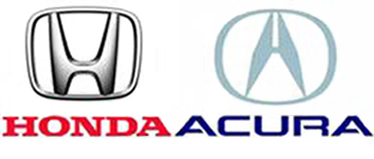 Subaru University
MOPAR Career Automotive Program (MOPAR CAP Local)
BMW
NATEF
The mission of the National Automotive Technicians Education Foundation (NATEF) is to improve the quality of automotive technician training programs nationwide at secondary and post-secondary, public and proprietary schools. To accomplish this mission NATEF examines the structure, resources and quality of training programs and evaluates them against standards established by the industry. These standards reflect the skills that students must master to be successful in the industry.
The automotive service and repair industry has changed tremendously in the last decade. Working on today's cars requires a deeper understanding of the technology that goes into the modern, more sophisticated automobile. This increased sophistication means schools need to stay current to properly educate students to meet industry standards. That is why accreditation for automotive programs is so important.
Suffolk County Community College automotive training programs have earned NATEF certifications. This ensures our training meets the highest standards, bringing credibility, prestige, and industry recognition to our top-notch programs.
Learn more at NATEF.org
NC3
Snap-On
Hunter
Contact Us
Automotive Technology
Ammerman Campus
533 College Road
Selden, NY 11784
(631) 451-4900
(631) 451-4925 Fax
paterse@sunysuffolk.edu
Central Admissions
Phone: (631) 451-4414
Fax: (631) 451-4415
admissions@sunysuffolk.edu
Office Hours:
Monday - Friday
9:00 a.m. - 5:00 p.m.
Course Description
div id="lightbox display - no content updated