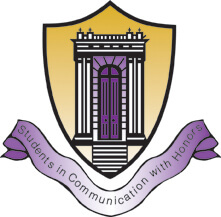 Communication Studies
Honor Society
Sigma Chi Eta (SCH) is the official community college honor society of the National Communication Association (NCA). Since 2000, SCH has fostered growth in the Communication discipline among two-year colleges and universities.
Every year, Sigma Chi Eta inducts and rewards new outstanding Communication students while exploring options for community college students to transfer to four-year colleges or universities or enter the workforce. Once inducted, a student is a member for life and is expected to always strive for excellence. It is the hope of SCH and NCA that each member will maintain a relationship with his or her alma mater, faculty, and other students of the discipline. Visit the Honor Society page.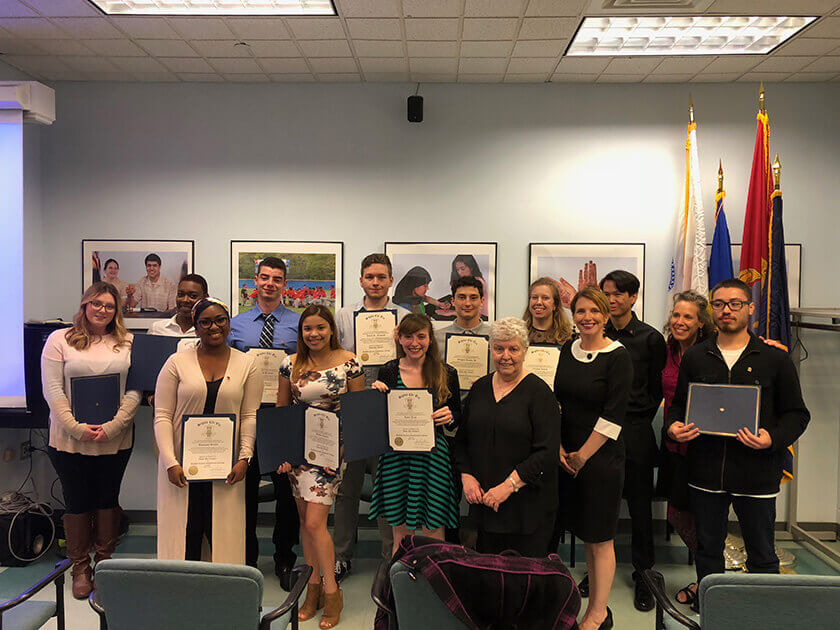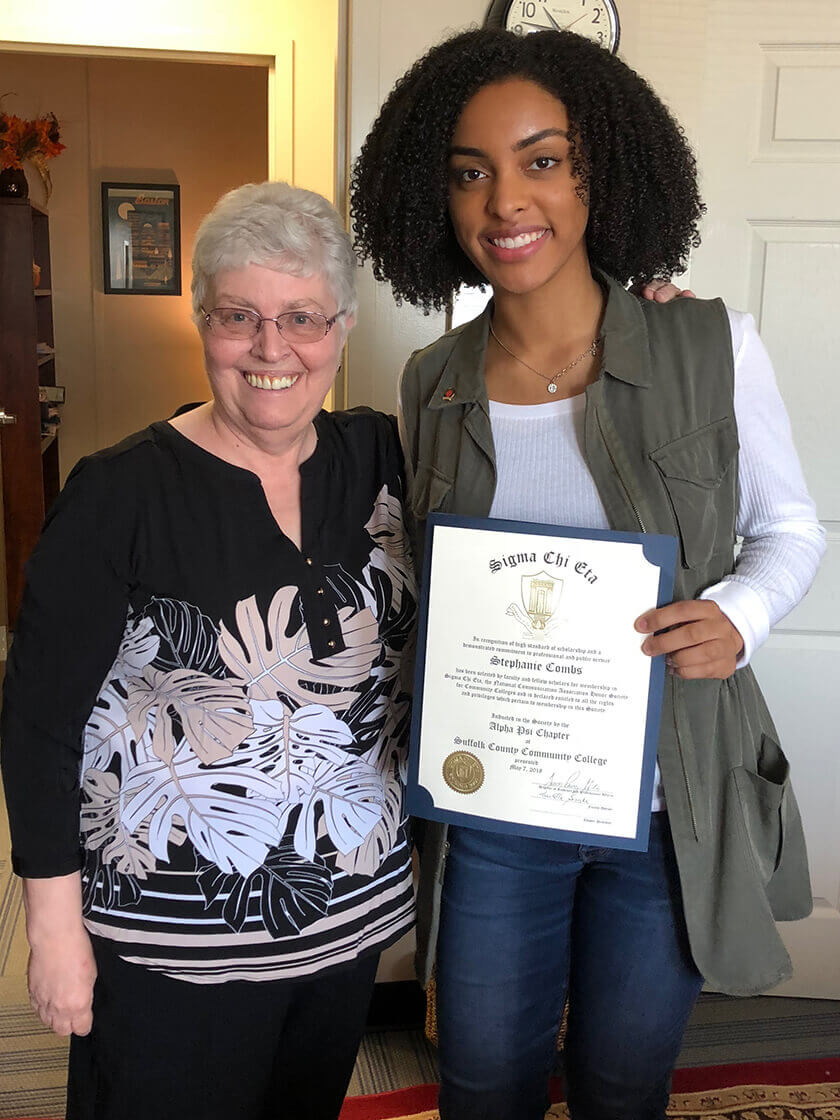 Contact Us
Communication Studies
Virginia Horan
Academic Chair
Michael J. Grant Campus
Asharoken Hall
Crooked Hill Road
Brentwood, NY 11717
Phone: (631) 851-6486
Central Admissions
Phone: (631) 451-4414
Fax: (631) 451-4415
admissions@sunysuffolk.edu

Office Hours
Monday - Friday
9:00 a.m. - 5:00 p.m.
Course Description
div id="lightbox display - no content updated