For Immediate Release
January 21, 2020
Eng Solo Exhibit at Suffolk's Flecker Gallery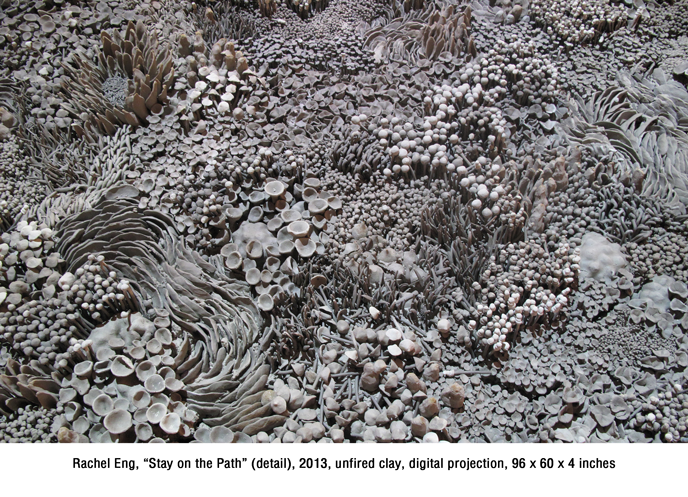 A solo exhibition by Dickinson College Assistant Professor of Art - Ceramics Rachel Eng will be featured at Suffolk County Community College's Flecker Gallery on the Ammerman Campus from February 6 – March 5, 2020.
Eng's work explores humanity's relationship to the environment in mixed media artworks.
The exhibition will consist of a singular, large installation with unfired clay and video, and is accompanied by a full color catalog.
The exhibition's opening reception is on February 6 from 1-3 pm and features a gallery talk with the artist.
Visit the gallery website for more information:
https://www.sunysuffolk.edu/experience-student-life/arts/art-galleries/flecker-gallery.jsp