Find Materials
Use these resources to find books, articles, videos, textbooks, research guides, and more.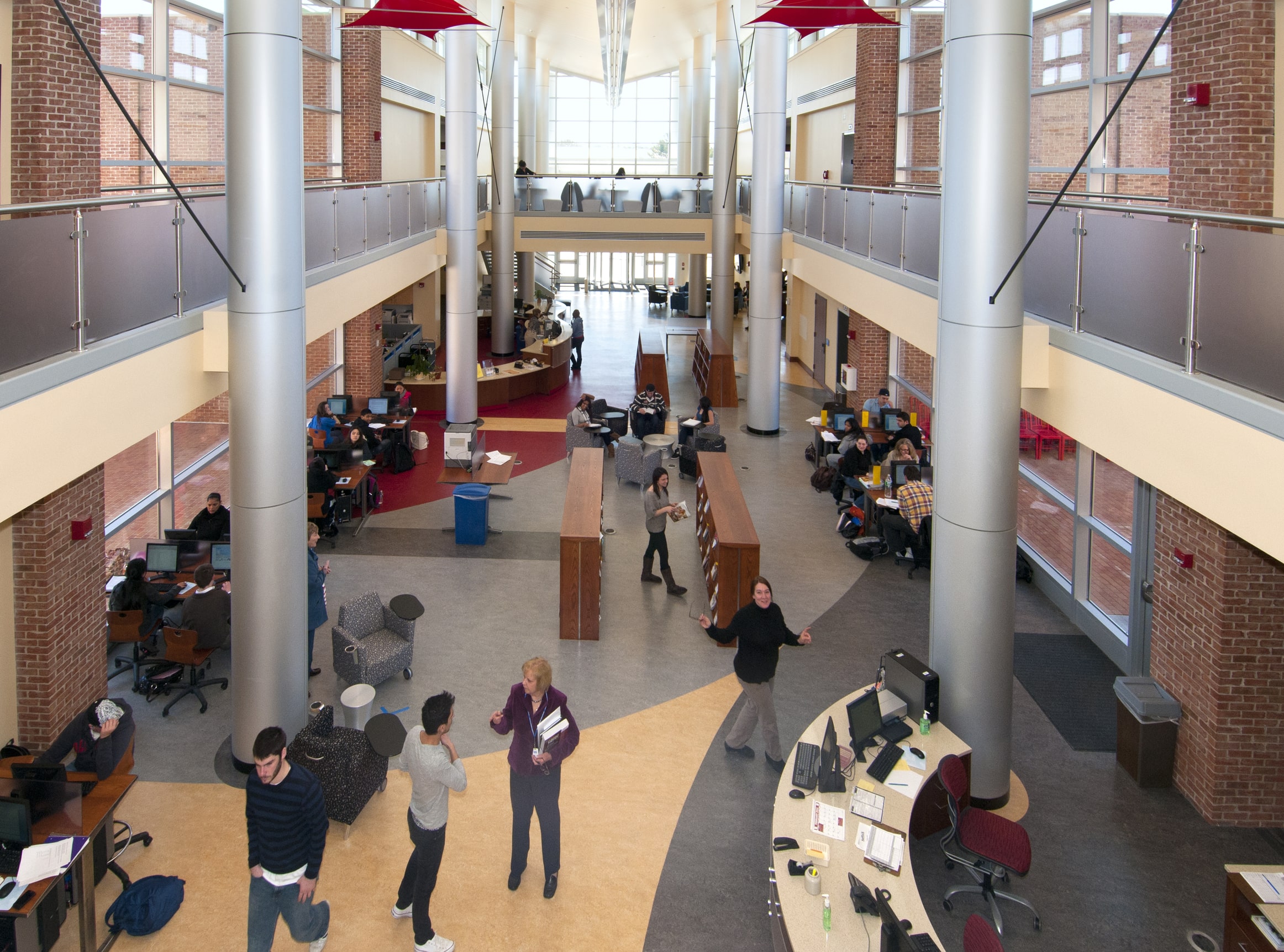 Search Library Collections
SUNY Suffolk students, faculty and staff have access to a large collection of academic materials in a variety of formats. Browse our collection of online and print resources.
Find Articles
Use these tools to search for articles:
Browse Video and eBook Collections
A number of additional resources are available to empower your academic research, including:
Browse Research Guides and Tutorials
Library created guides and tutorials to help you cite your sources, find articles, develop a search strategy, and much more.
Faculty Resource Guides
Faculty can access guides, including the following:
Request material be placed on course reserve
Request a library instruction session
Add library content to your online course
Textbooks and other Course Material
Reserve materials are set aside by faculty for special reading in the library. These materials such as reserve textbooks, course reading materials, calculators, model kits, and laptops can be used in the library for 2 hours (some exceptions apply; please see circulation staff for more information). Reserve collection use is limited to current SUNY Suffolk students with a valid SUNY Suffolk ID.
Contact your campus library for more information.
Library Archive and Special Collections
Housed in the Huntington Library on the Ammerman Campus, Library Archive and Special Collections preserves and provides access to student publications such as the Compass and Lilith. The archive also includes special collections that focus on Long Island as well as SUNY Suffolk faculty publications.
Need help? Ask a Reference Librarian!
Need help finding articles or citing a source? Ask a librarian by visiting a librarian at one of our campus reference desks, calling, or chatting online with a librarian.
Online and in-person reference assistance is available during every hour the library is open. When the library is closed, try our Research FAQs or leave a message to ask a librarian a question.
Looking for something else?