Academic Resources
Academic Integrity and Plagiarism
Library Resources
The libraries at Suffolk County Community College offer services and resources for students enrolled in online courses with full borrowing privileges and full access to online resources through the library website.
The library provides the following to all Suffolk students including those enrolled in online courses:
Borrowing privileges at all three campus libraries
Interlibrary and intercampus loan
Online access to database, journals, newspapers, streaming media, and e-books
Access to online library assistance via chat and email
Access to online library tutorials and research guides
Open access at all SUNY libraries
Off-Campus Access to Library Resources: To gain access to Online Library Resources from an off-campus computer, enter in your MySCCC username and password whenever prompted.
Tutoring Resources
Business Online Program Advisement, contact either:
Student Services
Students enrolled in online courses or an online degree program are offered a complement of virtual student service resources. However, for a limited number of select student services or proctored exams, students may need to come to campus.
A comprehensive listing of Student Resources can be found by logging onto MYSCC and viewing the center column, "Student Resources".
Accessibility and Disability Services
Accessibility
For additional information contact: Dr. Michelle Fowler, Coordinator of Instructional Development (631) 451-4548 or EMAIL.
Suffolk County Community College has a wide variety of adaptive equipment available in classrooms, campus libraries, computer labs, and the learning and academic skills centers. Contact the disability services office on your home campus for specific locations.
Disability Services Offices
Ammerman Campus:

Room: Ammerman Building 202
Phone: (631) 451-4045
Fax: (631) 451-4473
Email: DisabilityA@sunysuffolk.edu
Hours: Monday – Friday: 9am – 5pm

Eastern Campus

Room: Peconic Building 122
Phone: (631) 548-2527
Fax: (631) 548-2699
Email: DisabilityE@sunysuffolk.edu
Hours: Monday – Friday: 9am – 5pm

Grant Campus

Room: Caumsett Hall 20
Phone: (631) 851-6355
Fax: (631) 851-6330
Email: DisabilityG@sunysuffolk.edu
Hours: Monday – Friday: 9am – 5pm
Advisement
VIRTUAL CAREER LIBRARY


A Virtual Career Library can be accessed from the student portal on MYSuffolk County Community College. Click on the lower right hand side, VIRTUAL CAREER LIBRARY.
Bookstores
Online students may obtain necessary course textbooks by placing an electronic order on the BOOKSTORES website (select a campus) and have the textbooks "Shipped to Residence." Textbooks will be shipped by FedEx to the student's indicated address. Please check the course name and CRN number (5 digit code) prior to ordering, as courses with the same name may utilize different textbooks. Students may e-mail their professor for textbook confirmation.
Counseling Resources
Counselors:
Ammerman Campus: Sarah Boles, (631) 451-4530 EMAIL
Eastern Campus: Mary Marcincuk, (631) 548-2650 EMAIL
Michael J. Grant Campus: Nicole Borzelleca, (631) 851-6351 EMAIL
Enrollment Services
Health Resources
Non-Discrimination Notice
Suffolk County Community College does not discriminate on the basis of race, color, religion, creed, sex, age, marital status, gender identity or expression, sexual orientation, familial status, pregnancy, predisposing genetic characteristics, national origin, military or veteran status, domestic violence victim status, or disability in its admissions, programs and activities.
The following person has been designated to handle inquiries regarding the College's non-discrimination polices:
Civil Rights Compliance Officer
Christina Vargas, Chief Diversity Officer/Title IX Coordinator
Ammerman Campus, NFL BLDG., Suite 230
533 College Road, Selden, New York 11784
(631) 451-4950 EMAIL
Contact PUBLIC SAFETY at any time 24 hours a day/7 days a week (631) 451-4242 or 311 from any College phone. Inquiries may also be directed to the United States Department of Education's Office for Civil Rights, 32 Old Slip 26th Floor, New York, NY 10005-2500; Tel. (646) 428-3800; EMAIL
Public Safety
Student Handbook
Veteran's Information
Students who plan to attend Suffolk County Community College while receiving any type of Veterans Education Benefits should visit Veterans Information.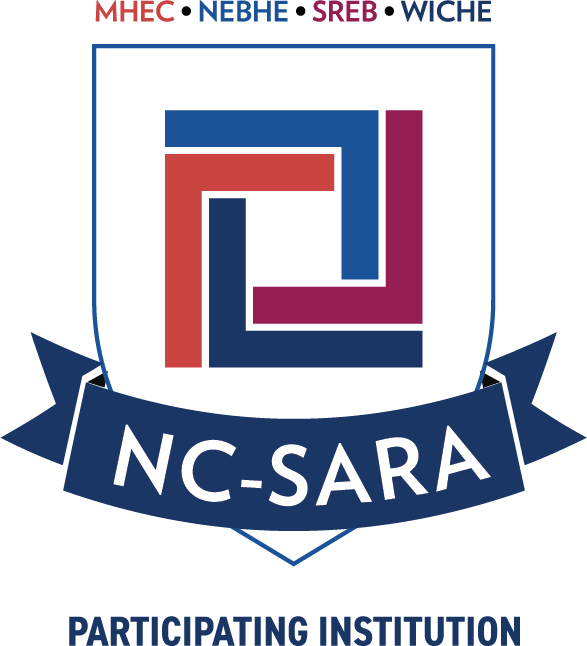 Suffolk County Community College has been approved to participate in State Authorization Reciprocity Agreements.
Light Box
div id=lightbox-display - no content updated