Transferring Credit From the College
The Beacon Program allows students to earn college credits recorded on an official college academic transcript. College credits earned with a reported grade of "C" or better are accepted by a wide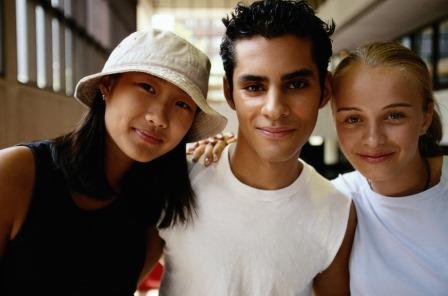 range of colleges/ universities throughout the country, with general acceptance within State University of New York (SUNY) institutions. Acceptance of credit for college level course work is under the domain of the individual receiving college or university. Students are advised to consult the individual college or university for their specific course credit transfer and equivalency policies, prior to enrolling in courses offered through Suffolk's Beacon Program. Suffolk County Community College will accept all credits earned successfully through the Beacon Program.
To ensure that credits earned through Suffolk are transferred to their attending college/university, students must request that an official academic transcript from the College be sent.
To have official academic transcripts sent to an attending college, students must Request an Official Academic Transcript.
To access Suffolk's Beacon Program student grades through the student portal:
Go to: MySCCC
Under the log-in box, there is a box for new students. Click on "Click Here" to obtain a username and password, and follow the directions.
Students may order an unofficial copy of their academic transcript through the transcript request form and have it sent to their home. An unofficial academic transcript can be brought to your attending college for advising purposes, however an official copy is required to transfer the credits.
Students should check to make sure all grades are posted prior to requesting an academic transcript, or under "Tell us when to release your transcripts" check the box "Course Taken Through High School - January or June End". Official college academic transcripts are complete and available to send to the student's attending college after July 1st.
It is recommended that students who participate in the Beacon Program keep a portfolio of the course syllabus and their work as documentation for consultation with their anticipated attending college. The College's discipline specific course syllabi can be found on Suffolk's Course Descriptions page.
College Application Process
Students applying to colleges other than Suffolk County Community College are advised to:
Indicate on the college application that coursework has been taken at another college.
Once the decision is made, it is the student's responsibility to send an official transcript from The College to his or her attending college.
Many times students are asked to share the Beacon Program course syllabus with their attending college, as corroboration and collaboration of course transferability. Students should make sure they receive this information from their high school teacher and save it to present to the attending college.
Save course syllabi and written work. If a college has questions regarding the College courses the student has taken through the Beacon Program, the student should present a portfolio containing the course syllabus and the student's written work (completed assignments and exams) to the pertinent academic department with the request that the portfolio be evaluated on an individual basis. The College discipline specific course syllabi can be found on Suffolk's Course Descriptions page.
Students applying to Suffolk County Community College are advised to:
Bring their Suffolk County Community College ID# or a copy of their academic transcript when meeting with their College counselor for advisement and scheduling. Inform the admissions counselor that you have taken courses offered through the Beacon Program.
All students must take the College computerized academic placement test [CPT] as part of the admissions process and will be placed in accordance to the College procedures and guidelines.
Course credit cannot be awarded until the actual grade is posted. Should scheduling occur prior to posting, students should meet with their advisement counselor to adjust their schedule once they have an official transcript with the appropriate grade(s) posted.
Suffolk's official student academic transcripts are complete and accessible after July 1st of the academic year. It is the student's responsibility to revise his or her schedule, if necessary, after Beacon Program course grades are posted.
High School Students Taking On-Campus Courses
High school students are welcome to take courses at the College as a non-degree student. Students must provide a letter of recommendation from their guidance counselor and their principal, and acquire approval from one of Suffolk's Academic Deans prior to registration. Courses taken on-campus are not considered to be offered through the Beacon Program, and thus students would pay the regular on-campus student tuition rate.
Students taking courses through Suffolk's Beacon Program or Early College Program may not simultaneously take courses at the College outside either of the programs, during those semester(s).
Prior to registering, students would have to complete an online student admissions application and Apply as a Non-Degree Student.
Read all tabs and follow all directions.
The schedule and course selections can be found by clicking on Quick Links (at the top) scrolling down to Class Schedule, selecting the term, and course area. Students should be cognizant of the teaching mode, as on-line courses and traditional classroom courses are offered. *** R = Thursday, therefore TR means that the course meets on Tuesday and Thursday and MW means Monday and Wednesday.
Each semester, non-degree students would need to re-submit their unofficial transcript with the Prerequisite Waiver form.
For questions regarding the registration process feel free to contact the Office of the Registrar at the campus you are interested in attending.