FAQs
What is the Human Services Program?
This curriculum prepares students for entry level positions in the field of human services, and for transfer to a four-year institution, especially local Bachelor of Social Work programs. Graduates earn an Associate in Science degree. Course work covers the basic philosophy and methodology of the social work profession plus a liberal arts knowledge base in the social sciences, humanities, mathematics and the natural sciences. A two-semester internship at a local social service agency under the supervision of a licensed Social Work professional is an integral part of the learning experience.
What's the difference between this program and a liberal arts program?
The Human Services Program offers you the opportunity to explore your career choice early in your college education. You learn the foundation skills and methods of the helping professions from a social work perspective. You become more employable in the human services. You gain work experience in a supervised internship that gives you access to a network of professionals who may write letters of reference for you or connect you to job opportunities. You complete the prerequisite course work for admission to a Bachelor of Social Work Program.
Will all of my credits transfer to another school?
You should contact the school you plan to attend. The program has a unified transfer program agreement with the local BSW programs (Stony Brook, Adelphi, LIU and Molloy). These institutions accept all the credits from this program so that you enter as a junior into their undergraduate social work program. Each of these schools requires the completion of particular courses before you are admitted. If you follow the recommendations in our college catalog, you will ensure that all the BSW schools' requirements are met.
Non-BSW programs (e.g. psychology, sociology, education, human services, health, etc.) at other schools vary in the number of credits they accept toward your bachelor's degree. The best approach is to consult with the school where you hope to transfer. Since this is an Associate in Science degree, most public and private schools will accept your entire degree as equivalent or elective credits.
The program is designed so that you complete a majority of SUNY General Education Requirements at Suffolk. At most SUNY schools, you will enter as a junior regardless of your discipline.
Can I get a job with this degree?
Yes. Ninety percent of alumni seeking employment after graduation obtain a human-service position within six months of graduation. These are entry-level human service positions. Job titles have included case manager, family advocate, youth worker, counselor, social work assistant, and neighborhood aide. Positions are available in both the private and public sector. In your last semester in the program, course work will include resume writing, job hunting skills and consultation with the college's Career Services office. The Human Service Program sends mailings to our alumni when we are contacted by employers with information about open positions. Some recent employers are Family Service League, EOP of Suffolk and Mercy Center Ministries.
How much will an entry level position pay?
In spring of 2010, graduates were offered positions paying from $30,000 to $33,000 per year with benefits.
How do I apply for admission to the program?
If you have never attended Suffolk County Community College, contact the Admissions Office on the Ammerman Campus for an interview at (631) 451-4022. View more information on the admissions site.
If you have attended the college in the past or are attending now, you must complete any required developmental reading and writing courses. Complete 12 college-level credits including PSY101 and ENG101 with a GPA of 2.8 or better. Your grades in PSY101 and ENG101 must be a C+ or better. Contact the Program Coordinator, Professor Parzych, for an interview at (631) 451-4629 or parzycc@sunysuffolk.edu.
May I start the program before I am officially admitted?
Any student at the college may enroll in HUS101: Introduction to Social Welfare. This gives you an opportunity to explore the curriculum prior to official acceptance into the program and will serve as a social science elective or as an unrestricted elective in most other curriculums on campus. You may also register for HUS 103 in the spring semester prior to being formally admitted to the program. HUS 101 and HUS 103 can be taken at the same time.
Career Focus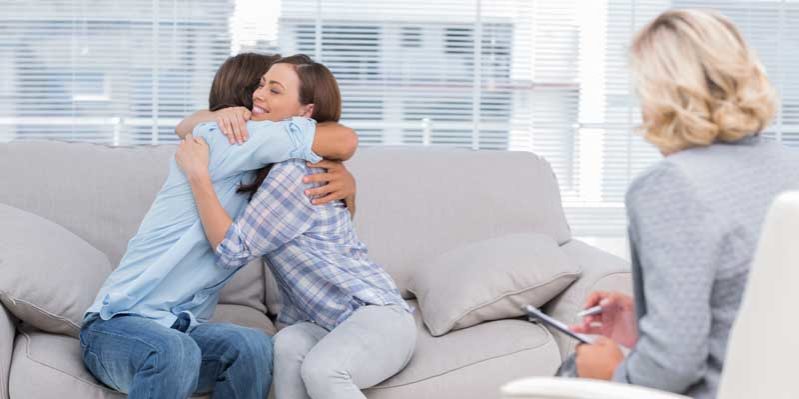 People helping people: Become an agent of change.
Read More
Contact Us
Human Services
Caitlin
Compton-Almo
Program Director
Ammerman Campus
533 College Road
Riverhead Building
Selden, NY 11784
(631) 451-4629
comptoc@sunysuffolk.edu
Central Admissions
Phone: (631) 451-4414
Fax: (631) 451-4415
admissions@sunysuffolk.edu
Office Hours:
Monday-Friday
9:00 a.m. - 5:00 p.m.
Course Description
div id="lightbox display - no content updated